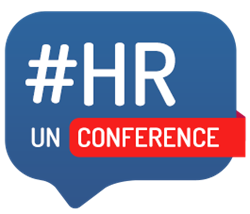 "It is great to have Taras and Andrei join our team and bring in the passion and energy they have towards the HR and HR Technology space." Aki Kakko
(PRWEB) October 28, 2014
Globalhru Ltd, organiser of the global series of HR Unconferences and HRTechTank events, is proud to announce that Taras Polischuk and Andrei Maewski are to join the company as partners.
Taras Polischuk is an HR technology expert and an investment professional. He works at Talent Equity Ventures, an HR tech-focused Venture Capital firm, where he will remain in his current position after joining Globalhru. Taras is also a Strategic Advisor for Talent Tech Labs, a New York-based incubator for Talent Acquisition Technology companies. At Globalhru, Taras will focus on strategy and business development.
Andrei Maewski joins Globalhru with extensive experience in executive search and public communications. In his current role at Ward Howell Andrei is involved in the development of executive teams for major international companies and the execution of HR consulting projects. Andrei is also a co-organiser of HR Unconferences in Eastern Europe. At Globalhru Andrei will focus on partner relationships and operations.
Aki Kakko, Partner at Globalhru, commented, "It is great to have Taras and Andrei join our team and bring in the passion and energy they have towards the HR and HR Technology space. We realised that we shared the same vision of where the market is moving and the opportunities it offers, so we agreed to partner up.
"With the new team we will focus on scaling up the event business to reach growing numbers of HR and recruitment professionals around the world and connect them to the most interesting and useful HR Technology companies. Our mission is to provide a platform for global HR pioneers to connect with the local HR communities. For the HR Tech companies we want to be the partner of choice when they go global," he added.
"There is fantastic synergy between what I have been doing with Talent Equity Ventures - TEqV - for the last two years and what we will be doing at Globalhru. We need to stay connected with all of the HR tech companies globally to understand where are the future growth spots in the industry, as well as the pain points and bottlenecks. This way we will be able to pick the winning companies and support them as they go global. TEqV is very supportive of this initiative; Anton Derlyatka, Managing Partner and co-founder of TEqV will join the Advisory Board of #hru." - Taras Polischuk
"We understand how important it is to grow awareness of human capital these days. In many companies attention is paid to marketing, sales and operations, but people management is often dismissed. Importantly, HR, and the culture it supports, differs in every region and country. We see growing demand in delivering qualified expertise in various aspects of HR. Here at Globalhru we believe in building and delivering a discussion platform for local and global leaders of HR, bridging professionals from London to Auckland, from Cape Town to Oslo - all around the globe." - Andrei Maewski
About the company:
Globalhru is the company behind HR Unconference and HRTechTank events, organised globally in co-operation with local HR communities. For HR Technology companies Globalhru is a platform and stepping-stone on their way to building a global business.