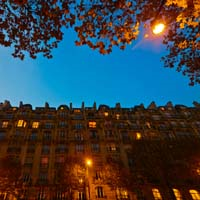 Under-recognition rates were an estimated 93.6%...for pleural mesothelioma.
Raleigh, NC (PRWEB) October 28, 2014
Researchers in Spain say many workers who contract mesothelioma after on-the-job asbestos exposure are not getting the recognition and compensation to which they are entitled. Surviving Mesothelioma has just posted an article on the new research. Click here to read it now.
Healthcare researchers at Spain's Ministry of Health and the Department of History of Science at the University of Granada found that, between 1978 and 2011, only 164 asbestos-related occupational cancers were recognized – a fraction of the number recorded in other European countries.
"Under-recognition rates were an estimated 93.6% (males) and 99.7% (females) for pleural mesothelioma and 98.8% (males) and 100% (females) for bronchus and lung cancer," concludes Montserrat Garcia-Gomez of the Ministry of Health, the paper's lead author.
The team analyzed mesothelioma incidence by year, economic activity and occupation and compared the rates to that of other EU countries.
"This study highlights the fact that, even though mesothelioma has been linked to asbestos exposure for more than 40 years, too many victims are still not being fairly compensated," says Surviving Mesothelioma's Managing Editor, Alex Strauss.
Read the details of the Spanish report in Report Finds Mesothelioma "Grossly Under-Recognized" in Spain, now available on the Surviving Mesothelioma website.
Garcia-Gomez, M, et al, "Asbestos-related occupational cancer compensated under the Spanish national Insurance System, 1978-2011", International Journal of Occupational and Environmental Health, October 21, 2014, Epub ahead of print, http://www.maneyonline.com/doi/abs/10.1179/2049396714Y.0000000087
For nearly ten years, Surviving Mesothelioma has brought readers the most important and ground-breaking news on the causes, diagnosis and treatment of mesothelioma. All Surviving Mesothelioma news is gathered and reported directly from the peer-reviewed medical literature. Written for patients and their loved ones, Surviving Mesothelioma news helps families make more informed decisions.