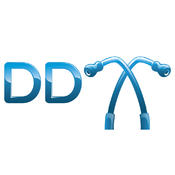 Silver Spring, Maryland, USA (PRWEB) October 28, 2014
Simpalm, a leading Mobile App Development Company helped its client "Dr. Chetan Naik" to launch DDx Pro App. The App is developed to manage health via mobile. The app is designed for iOS 4.0 or later and is Compatible with iPhone 3GS, iPhone 4, iPhone 4S, iPhone 5, iPhone 5c, iPhone 5s, iPhone 6, iPhone 6 Plus, iPad, iPod touch (3rd generation), iPod touch (4th generation), and iPod touch (5th generation). This app is optimized for iPhone 5. It is now available on Apple store and can be downloaded from: https://itunes.apple.com/us/app/ddx-pro/id667380623?ls=1&mt=8
DDx Pro is a very easy to use medical app that helps people manage their own health and wellness, promote healthy living, and gain access to useful information when and where they need it. Through this differential mobile app users can access the most comprehensive, searchable database of medical diseases listing, in other words we can come to know or explore about more than 1500 diseases covering all the subspecialties in advanced medicine. This application is particularly intended for medicinal reason to give simple access to a tremendous cluster of data in regards to diseases.
Through DDx Pro, the user can look for a specific disease or acquire a list of possible disease ailments via looking for any combination of clinical, research center or radio logical properties. More information about App can be found at http://www.simpalm.com/news/introducing-ddx-pro-advanced-differential-diagnostic-app-iphone
About SIMpalm
SIMpalm was founded in 2009 to bring more mobility in the world. SIMpalm design, develop and deploy mobile applications and responsive web for its clients. SIMpalm provided end to end services for mobile app/web including design, development, testing and deployment. It has highly skilled iOS, iPhone App Developers, Android App Developers, iPad Application Development services, HTML5 developers to build mobile apps for any industry vertical. It also builds cloud based backend for mobile apps on Parse, Amazon AWS, LAMP and Windows Azure. Not only native apps, it builds app and web using cross platform technologies like HTML5, Sencha Touch, Jquery, Titanium, Xamarin, Angular JS, Backbone JS and Appprecessor. We develop solutions for Startups, SMEs, Enterprises and Government organization. Some of its major clients include Flextronics USA, Forte Payment Systems, Bed Bath and Beyond, Blue Cross Blue Shield and Cantada.