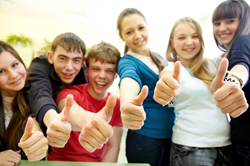 (PRWEB) October 29, 2014
VanDrie Home Furnishings will donate 5% of sales the week of November 3-8 to the Eagle Village fund, provided shoppers mention Eagle Village at the time of purchase. Community support with this generous promotion will boost the success of the Mecosta County Match Day and help Eagle Village increase their fund at the Foundation.
Mark your calendars! If you've been planning on replacing that old couch, brightening up a room with new carpet or simply updating a couple of lamps in your house, November 3-8 is the time to do it! YOU can help make a difference in the lives of children and families with your purchase.
Donations can also be made directly to the Eagle Village fund at the MCCF at http://goo.gl/aqq8DM , choose MCCF designation or by visiting the Match Day event on November 11 at the Holiday Inn & Conference Center in Big Rapids between 11am and 6pm.
Eagle Village is a non-profit family treatment center providing Intervention Services and Camps, Residential Treatment, Foster Care and Adoption services for all counties in Michigan. If you know of a family in crisis that may benefit from these programs contact Eagle Village at 231-832-2234 http://www.eaglevillage.org