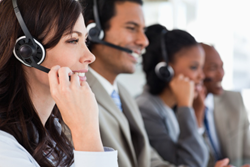 New York, NY (PRWEB) October 28, 2014
A-1 Express, a recognized leader in same-day delivery, messenger and distribution services nationwide, announces 24-hour same-day delivery order assistance. The same-day courier has made the announcement in an effort to expand its current customer base, meet all client delivery demands, and increase sales growth. A-1 Express strives to be the best choice for courier logistic services and solutions nationwide.
The New York courier is available to assist its customers 24 hours and 7 days a week for their same-day delivery courier orders throughout the US. A-1 Express has dispatched personnel on-call to accept order requests, order adjustments, address changes, same/-day delivery quotes, availability, and delivery status daily. To assure quality service, personnel will have rotating weekly schedules for overnight delivery services. A live person will be available to provide immediate assistance to every customer.
Therefore, no matter when a courier service issue arises, A-1 Express is capable of providing quick customer responsiveness to meet its customers' courier needs. the 24-hour assistance is a measure that is valuable to customers with 24/7 operations. Most of these operation types are large corporations with time-sensitive deliveries that require immediate attention. In any case of operational emergency due to a machine part replacement, A-1 Express is accessible to provide the highest level of same-day courier solutions service, whether locally or long distance deliveries.
A-1 Express is a recognized leading same-day courier for same-day delivery, transportation and distribution services. From small packages to palletized freight, A-1 Express delivers on-time and fast. Based in Atlanta, Georgia, A-1 Express successfully services a growing list of over 1,500 clients, including Fortune 500 Companies throughout the US.