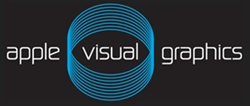 Our staff worked with our client to troubleshoot issues as they arose and to ultimately deliver a quality product in a timely manner to Nickelodeon.
Long Island City, NY (PRWEB) October 27, 2014
Apple Visual Graphics has announced that it was selected to print graphics included in media kits for Nickelodeon's upcoming TV season.
"Nickelodeon partnered with Apple Visual Graphics to produce these detailed pieces because of the quality and capacity of our offset printer," said company President Adam Sturm.
The project included creating high-end information cards for several of the producer's most successful animated shows: SpongeBob Squarepants, Dora the Explorer, Dora and Friends, Paw Patrol, South Park, Blaze and the Monster Machines, Bubble Guppies, Pipeline, Shimmer and Shine and Teenage Mutant Ninja Turtles.
Apple Visual Graphics also created a card for the Dora Infant collection of merchandise.
Some tricky printing techniques were involved, made possible by Apple Visual Graphics' printer capabilities.
"The Omni-Adast offset printer has the capability to print a four-color process -- cyan, magenta, yellow and black, as well as spot colors –- and Pantone color matches and white ink on a variety of paper stocks," Sturm explained.
Additional finishing techniques included velvet matte lamination, gloss lamination, raised clear foil and spot UV gloss treatments.
Sturm said that he and his staff were initially unsure that printing in white ink would stick to the slick surface of Mirri boards, a specialty paper stock they'd never used with the printing technique before.
But, he continued, his staff was able to work through any problems and produce a superior result. In particular, he said, the client was pleased with the final quality of the SpongeBob Squarepants prints on the silver Mirri Board and the Dora and Friends prints on the rainbow Mirri Board.
"We were also really happy with our turnaround time on a complex and somewhat experimental project," said Sturm. The company received the order on June 3 and was able to ship the final designs to Nickelodeon Studios in Orlando by June 16, in time for the 2014-2015 viewing season beginning this fall.
"Our staff worked with our client to troubleshoot issues as they arose and to ultimately deliver a quality product in a timely manner to Nickelodeon," said Sturm. "We were very happy with the end result, as was Nickelodeon."
About Apple Visual Graphics
Apple Visual Graphics is a family owned and operated print shop based out of Long Island City, NY. With ties to the community, Apple Visual Graphics prides itself for being Forest Stewardship Council ™ certified through the Rainforest Alliance ™ Smartwood Program. Apple Visual Graphics now accepts "Made in NY" cards, offering a discount to Film, Theatre and Broadcasting companies who are registered with the NYC Mayor's Office of Film. Specializing in wide format, digital and offset printing, Apple Visual Graphics can bring any print job to life. For more information, please visit applevisualgraphics.com