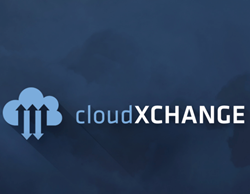 By adding EasyStreet to the Telx Cloud Xchange ecosystem, we are able to offer our customers the real-world experience and operational excellence that EasyStreet is known for in the industry
Portland, OR (PRWEB) October 28, 2014
EasyStreet® Inc. announced a new partnership with Telx® which extends its suite of fully managed services across all Telx data centers nationwide. Clients across the United States will now be able to take advantage of Hybrid, Private, and Public cloud deployments tailored to their specific business needs. EasyStreet delivers enterprise-grade services to clients who don't always have the time or human capital to best leverage a modern infrastructure. Clients can focus on their business and not on the infrastructure it runs on. This yields better returns on IT investments and much lower capital expenditures. Clients also benefit from being able to shift much of the risk to EasyStreet who is responsible for deploying and maintaining the infrastructure.
EasyStreet combines 20 years of real-world expertise, enterprise technology, and processes for a client experience that is trusted, transparent, and secure. Clients benefit from a highly disciplined methodology built on operational excellence based on ITIL best practices and a 24x7x365 command center. Clients can rely on EasyStreet to manage mission critical functions including capacity and availability, service levels, incident response, and security access.
Key Facts

EasyStreet is part of Telx's Cloud Xchange—an ecosystem of premium cloud solutions from a strategic and diverse set of cloud service provider partners
EasyStreet deployments offer fully managed clouds and Infrastructure as a Service (IaaS), data protection, and compliance including HIPAA, HITECH, and PCI
Telx operates 20 data centers located across 13 US markets
Clients gain more flexible options for nationwide deployments and disaster recovery options
EasyStreet fully managed services are currently available in the Pacific Northwest and rapidly expanding across all Telx data centers
Supporting Quotes

"We are excited to partner with Telx and have the ability to extend our services and solutions across their impressive nationwide network of data centers," said Jon Thomsen, Chief Executive Officer at EasyStreet. "Our mutual base of clients is going to benefit from the ability to have solutions deployed across major markets and the industry-leading uptime offered throughout Telx data centers."
"The demand for comprehensive managed cloud solutions is exploding as many enterprises look to modernize their IT environments," said Chris Downie, Chief Executive Officer at Telx. "By adding EasyStreet to the Telx Cloud Xchange ecosystem, we are able to offer our customers the real-world experience and operational excellence that EasyStreet is known for in the industry."
Resources

About EasyStreet
EasyStreet is the always-on, trusted application infrastructure partner for enterprises and software vendors worldwide. EasyStreet has a proven execution methodology bringing together people, technology, and processes to deliver tailored hybrid solutions for mission critical business applications.
Clients including Icebreaker, Learning.com, Lattice Semiconductor, Blount International, Great Western Malting, and Oregon Health Network benefit from the ability to increase their business velocity while maximizing return on IT investments and minimizing risks. EasyStreet maintains award-winning, fully managed data centers built on leading technology including Arista, Cisco, Dell, HP, NetApp, Pure Storage, SolarWinds, Veeam, and VMWare.
For more information, please visit easystreet.com.
About Telx
Telx is a new kind of data center solution provider fueling infrastructure, interconnection and business progress. With industry-leading 100% uptime and 100% on-time service delivery SLAs, Telx helps companies build more agile businesses faster with reduced infrastructure complexity and broader reach to new markets. A privately held company headquartered in New York with west coast operations out of San Francisco, Telx serves a broad range of industry types from 20 data centers located across 13 US markets: the New York/New Jersey metro area, Chicago, Dallas, Los Angeles, San Francisco, Santa Clara, Seattle, Portland, Atlanta, Miami, Phoenix and Charlotte, N.C. Telx manages 1.3 million square feet of data center space and more than 50,000 network connections, enabling the interconnection of more than 10 million square feet of data center space around the world.
Capacity. Capabilities. Connections.℠
For more information about Telx, visit: telx.com, follow us on Twitter @Telx_Group and Facebook facebook.com/telxgroup and join us on Google+ at plus.google.com/s/Telx.