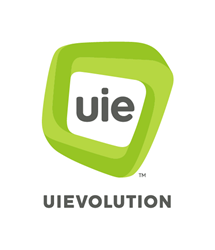 UIEvolution is doing really interesting work in the connected car space. They also have the advantage of being able to provide useful insights from other industries. - Annie Reddaway, Telematics Update
Seattle, Washington (PRWEB) October 27, 2014
UIEvolution, Inc. announced today it has been selected to present at Telematics West Coast 2014 in San Diego, California. CEO and president Chris Ruff will lead a presentation titled "Not Your Average Mobile Device" at 2:45pm PST on October 30, 2014.
The presentation will explore the characteristics of in-car content and how it influences the experience of consuming content and accessing data. Discussions will focus on the unique requirements of the in-car app experience and how to create an auto-specific partner ecosystem that understands that the car is not just another mobile device. Ruff will also explore the relationship of the Internet of Things (IoT) to the telematics market.
"I am delighted to be working with UIEvolution. They are doing really interesting work in the connected car space and also have the advantage of being able to provide useful insights from other industries," said Annie Reddaway, Project Director at Telematics Update. "I look forward to hearing Chris Ruff's presentation."
"UIEvolution has been a leader in the in-car connected content and application space for years, and we are thrilled to offer our insights to those attending the event," said Chris Ruff, CEO and president of UIEvolution. "The market for connecting smartphones and vehicles continues to accelerate at a great pace. We are proud that our technology remains at the forefront of this integration."
Telematics West Coast 2014 is the largest and most focused gathering for the automotive app ecosystem. With over 250 attendees, the event brings together executives and analysts to network and share knowledge with pioneers and decision-makers in the wireless automotive and mobile space.
The event is being held at the Hilton San Diego Resort and Spa. To register for the event, please click here.
About UIEvolution
UIEvolution is a global connected screen solutions company specializing in highly scalable mobile products and services. We help companies take full advantage of mobile to extend their brand, deliver their unique business objectives and connect the mobile lifestyle of their customers to other consumer devices; phone, tablet, TV, automotive, digital signs and more. We understand that technology and connectivity should enhance, never distract, from life experiences. From our inception in 2000, and long before it was cliché, we have called this The User's Experience Matters. And for nearly 15 years we have made software and provided services that deliver this vision. Headquartered in Seattle with an office in Tokyo, UIEvolution has a proven track record with clients like Toyota, AT&T, Microsoft, Disney, Princess Cruises, Samsung, Mitsubishi, and NTT. http://www.uievolution.com