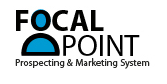 Piscataway, NJ (PRWEB) November 03, 2014
FocalPoint announces Paragon MLM, under the leadership of Mr. Charles Odibo, as the newest member of the FocalPoint family. FocalPoint is an online marketing and automated prospecting system with replicated presentation sites, landing pages and autoresponders. The system is perfect for each Paragon MLM distributor to invite and engage their contacts to try their beauty and wellness products or possibly join as a distributor.
Paragon MLM provides its clients with the highest quality health and beauty products. Top quality aloe is harvested from the company's multiple plantations. Their employees work painstakingly to keep it as pure and untouched as possible to provide customers a natural alternative to other products marketed to consumers. Paragon enables its customers to live a healthy lifestyle while using its products – which are produced under Kosher, Halal, and cruelty-free guidelines.
Paragon MLM provides its distributors with the ability to join and earn commissions for selling products. Each distributor can get their own account that includes landing pages and presentation sites. Distributors can use these pages to attract more prospects to join the system and help more customers discover these amazing products. Distributors send traffic to their landing pages where visitors fill out a simple form. When this online form is submitted, the visitor's contact information is sent into the system and then a series of autoresponders continue educating the visitor about the company's beauty and wellness products.
For more information, please visit http://www.focalpointsystem.com/AGPMLM.
About FocalPoint
FocalPoint is the industry-leading, fully customizable all-in-one marketing and training solution designed to meet the needs of any company with representatives or distributors that need a cohesive platform for staying in touch with their contacts and prospects. This includes companies from financial advisors to network marketing teams and direct sales companies. FocalPoint is the answer to providing distributors with an expertly branded and replicated online system, complete with the full suite of integrated tools, services, and training they require to succeed individually. It includes lead capture pages with autoresponder, email broadcasts, replicated websites, and a built in contact manager that allows distributors to track prospects' interaction with their site.