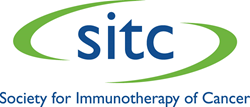 (PRWEB) October 27, 2014
Follow the latest advances in cancer treatment by attending the Society for Immunotherapy of Cancer (SITC) Annual Meeting & Associated Programs from November 6-9, 2014 at the Gaylord National Hotel and Convention Center in National Harbor, MD.
This is an exclusive opportunity to report on emerging drugs and concepts in the cancer immunotherapy field, as well as cover ground-breaking principles in the clinical application and management of cancer immunotherapy. Physician thought leaders from 34 countries around the world are presenting and will be available for onsite interviews.
Credentialed members of the media can register free of charge for a press pass to SITC 2014, which will grant access to educational programs including:

Workshop on Combination Immunotherapy: Where Do We Go From Here? – November 6 Combination immunotherapy is at the forefront of the field. Hear the current challenges to implementation of combination immune-based therapies across multiple cancer indications. Experts will also present potential solutions to improve the rational application of immunotherapy.
Primer on Tumor Immunology and Cancer Immunotherapy™ - November 6
The understanding of tumor immunobiology has increased dramatically in recent years, leading to the successful development of novel immune-based treatment options to improve cancer outcomes. Hear core immunology principles as they relate to basic and clinical research in immunotherapy of cancer.
SITC 29th Annual Meeting – November 7-9
Hear Keynotes on cancer as a disease of the metaorganism and prophylactic cancer vaccines, gain access to posters presenting the latest research in the field, hear updates on important cancer immunotherapy initiatives from the U.S. Food and Drug Administration and National Cancer Institute, and more.
Hot Topic Symposium I: Accelerating Tumor Immunity with Agonist Antibodies – November 9
Hear how activation of stimulatory receptors on both T cells and antigen presenting cells can enhance tumor immunity both in animal models and in clinical trials.
Hot Topic Symposium II: Managing Engineered T Cell Toxicities – November 9
Hear the current results from clinical trials of engineered T cells in hematologic and solid tumors, the unique toxicities associated with engineered T cells in the clinic, and how associated toxicities can be minimized through vector engineering, trial design and standardized monitoring and management strategies.
Find more information and the full SITC 2014 schedule at:
http://www.eventscribe.com/2014/sitc/
To register for a press pass, contact Angela Kilbert at akilbert(at)sitcancer.org or (414) 271-2456.
About SITC
Founded in 1984, Society for Immunotherapy of Cancer (SITC) is a non-profit medical society dedicated to improving cancer patient outcomes by advancing the development, science and application of cancer immunotherapy through the core values of interaction, innovation and leadership. For more information on SITC, visit the Society website at: http://www.sitcancer.org.