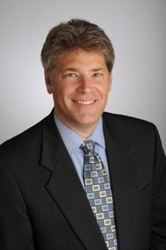 Just remember that every dollar you save today will make retirement that much more comfortable.
Plymouth, Michigan (PRWEB) October 27, 2014
Thinking about retirement, but haven't saved a dime? Just over a quarter of Americans, ages 50 to 65, are in the same boat, according to a recent study by Bankrate.com. "The truth is, people are living longer, health care costs are increasing, and companies aren't providing pensions the way they used to," says Wayne Titus, a fee-only fiduciary financial planner. "Increasingly, Americans are being forced to take greater responsibility for funding their retirement, and counting on social security alone is risky. If the government cuts social security, or if your benefit is small, it may not be enough to sustain you."
According to Titus, it's never too late to create a financial plan, although he acknowledges the sacrifices to save may be larger for those with a shorter time horizon for retirement. But getting started may be the hardest part. "If you're accustomed to a certain lifestyle, disciplining your spending behavior can feel unpleasant," says Titus. Just remember that every dollar you save today will make retirement that much more comfortable." Titus offers these tips to get 50-somethings on the road to financial security in retirement:
1. Calculate living expenses in retirement. Online tools, such as AARP's Retirement Calculator (http://www.aarp.org/work/retirement-planning/retirement_calculator.html) can help people establish how much they need to save now to be able to maintain their lifestyle in retirement.
2. Try a retirement "trial run." Once an individual or couple has determined the monthly amount they'll need in retirement, Titus urges them to test it out. "Granted, you may not have the clothing or commuting expenses you have now, and you may not even have a mortgage, so factor those costs out of the equation and try living for month or two on the rest," he says. "You may have to adjust if there are other expenses you're not willing to give up, even in retirement."
3. Contribute fully to retirement plans. Both IRAs and 401(k) plans allow people 50 and older to increase their contributions to "catch up" to where they should be. Those who can't contribute the maximum amount should plan to contribute as much as they can. Remember, tax deferred contributions also lower taxable income for the year, meaning fewer taxes paid.
4. Start saving now. Titus says the best way to save is to set up an automatic payroll deduction that goes straight to a savings account. "Just set it and forget it," he says. Once the amount begins to build, seek the advice of a competent, ethical financial planner to help grow the investment.
5. Develop a tax strategy to maximize dollars in retirement. Deciding when to take social security is critical, says Titus. One strategy may be to work longer, but another may be to file a claim for restricted spousal benefits (http://www.ssa.gov/retire2/applying6.htm), enabling one spouse to take social security payments based on the other spouse's income, while enabling their own personal benefits to continue growing.
Finally, Titus encourages people to work with a qualified financial planner or tax planner to explore all of their options for retirement. "Don't let another month go by without thinking about your future," he cautions. "The time to start is today."
About AMDG Financial
AMDG Financial (http://www.amdgservices.com) is a fee-only fiduciary registered investment adviser (RIA) in Plymouth, Michigan. The firm manages approximately $75 million in assets for clients. AMDG Financial was one of the first 10 firms globally to be certified by the Center for Fiduciary Excellence (http://www.cefex.org) as following global best practices for investment adviser fiduciaries. The company's credo is, "From financial wisdom, better stewardship."