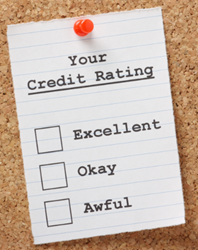 "Experian is pleased to be working with VerticalCloud on incorporating Experian Connect into their VerticalRent product," said David Proctor, Vice President of Marketing, Experian.
Erie, PA (PRWEB) October 30, 2014
VerticalRent has collaborated with Experian by leveraging its Experian Connect℠ platform to offer an estimated 40 million independent landlords in the U.S. a no-cost tenant screening service complete with an online rental application and full credit report with VantageScore® credit score. Landlords also have the option of conducting a national and state criminal or eviction search on each applicant through VerticalRent's proprietary databases. Taking it a step further, the landlord can convert the rental app into a state-specific lease agreement, manage cash flow and collect rent online – all with VerticalRent.
"Experian is pleased to be working with VerticalCloud on incorporating Experian Connect into their VerticalRent product," said David Proctor, Vice President of Marketing, Experian. "We have been involved with this company since 2013 and have watched their real estate product line evolve into what it is today. This collaboration will help millions of independent landlords lease with confidence, and prospective tenants will be able to conveniently share their information quickly and confidentially."
Launched in July 2013, VerticalRent has become the fastest-growing tenant screening service on the Web. The first of its kind to provide landlords with a truly no-cost tenant screening service, VerticalRent has pioneered an approach to small rental portfolio management and applicant screening. VerticalCloud, the makers of VerticalRent and AppSingular were recently recognized and featured by Microsoft BizSpark amongst other accolades. The company has plans to evolve its AppSingular product across other vertical markets going into 2015.
"Experian is a cornerstone to our 5-year growth strategy. Our product development team is poised to release major enhancements to AppSingular in 2015 that will revolutionize several vertical markets," says Matt Angerer, Co-Founder of VerticalCloud. "We look forward to helping consumers across the United States with their multi-use application needs with one platform – AppSingular," says Angerer.
Other tenant credit check services require lengthy on-site inspections and setup fees. After VerticalRent customers verify their identity, they are able to sign-up and request a no-cost tenant credit check application in minutes. The applicant simply has to log into VerticalRent, verify his identity and affirmatively consent to have his credit report shared with the landlord. The applicant pays a $50.00 application fee, which provides the landlord with access to the applicant's online rental application, Experian credit report, criminal, and eviction report. The landlord also has the option of converting the online rental application into a state-specific lease agreement.
VerticalRent customers can unlock additional features and a 40% discount ($10 per report) on tenant screening reports by upgrading to a Premium or Professional subscription. With Premium or Professional, customers have the ability to pay on behalf of the applicant while picking and choosing what reports they want to collect.
About VerticalRent
VerticalRent is FCRA-compliant tenant screening software. Our product is designed to assist property managers, landlords, and tenant screening firms that require advanced tenant screening capabilities. We also provide attorney-approved leases, sample real estate forms, a basic accounting system, no-cost online rent collection, vacancy advertising, and premium tenant screening services with no-cost credit, criminal, and eviction reports. View our tenant screening guide.
For more information visit https://www.verticalrent.com