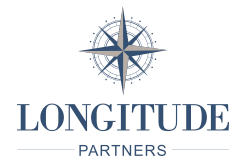 The unique make-up of the small business lending (SMB) panel holds the potential for some truly provocative and interesting discussion.
Tampa, Florida (PRWEB) October 28, 2014
Longitude Partners, Inc. today announced its CEO, Kim Anderson, will lead the Small Business Lending session at Money20/20 in Las Vegas, November 2-5, 2014. Longitude Partners' deep expertise and extensive strategy work in the direct lending sector ideally supports this selection by Money20/20.
Said Anderson, "The Money20/20 team has assembled an event of unprecedented breadth and content this year and it's an honor to showcase a number of key developments in the most dynamic segment of financial services. The unique make-up of the small business lending (SMB) panel holds the potential for some truly provocative and interesting discussion."
The Small Business Lending session will be held on Wednesday, November 5, 2014 at 12:15 pm. Panelists slated to speak include Dan DeMeo, CEO of CAN Capital, Vince Hruska, SVP of Citi National Bank, Jared Hecht, CEO of Fundera and Darian Shirazi, CEO of Radius. The five-day Money20/20 event is dedicated to innovations in money. Keynote speakers will include the CEOs of Isis, Discover, American Express and MCX, as well as the President of Visa, among many others.
"Well-funded, sophisticated non-bank lenders are putting billions into the hands of small business owners by streamlining processes and improving experiences. And banks are back in the game too. SMB lending is heating up with creative, new solutions. This group of innovators will explore the SMB lending market and its future" said Andrew Morris, Head of Content for Money20/20. "We're delighted to have Kim Anderson adding his perspective by leading this panel of small business lending innovators."
About Money20/20
Money2020, LLC organizes the world's largest events enabling payments and financial services innovation for connected commerce at the intersection of mobile, retail, marketing services, data and technology. With 7,000 attendees, including more than 650 CEOs, from over 2,300 companies and 60 countries expected at its fall U.S. event, Money20/20 events are critical to realizing the vision of disruptive ways in which consumers and businesses manage, spend and borrow money. The next Money20/20 will be held on Nov. 2-5, 2014 in Las Vegas, and will be preceded by the Money20/20 Hackathon, which runs Nov. 1-2. The inaugural Money20/20Europe will be held in Spring 2016. To learn more about Money20/20, visit http://www.Money2020.com.
About Longitude Partners, Inc
Longitude Partners provides strategic advisory services, executive recruiting and assistance in raising growth capital to investors and operators in the specialty finance sector. By delivering actionable expertise and experienced resources, Longitude helps clients capture market share, improve return on equity and grow stakeholder value. For more information please visit http://www.LongitudeInc.com.