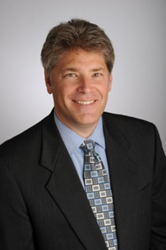 Coverage, cost and caregivers are the 'three Cs' people should remember when considering benefits.
Plymouth, Michigan (PRWEB) October 29, 2014
Like Halloween and Thanksgiving, open-enrollment is an annual event each fall, but a lot of people would rather eat leftover candy, or even their mother-in-law's cranberry relish, than tackle open enrollment at work. "Open enrollment can be complicated for those who don't understand the terms," says Wayne Titus, a fee-only fiduciary adviser and president of Michigan-based AMDG Financial. "With acronyms like FSA, HSA, PPO and others, it's no wonder people get confused when choosing benefits. And, making the wrong choice means another year must pass before employees can correct their mistakes," he added.
To ensure employees get the most from open-enrollment, Titus offers three tips:
1. Understand the deadlines. Open enrollment doesn't last forever, and employees should note the key dates by which they should finalize their decisions. "Add every key date to your calendar, and while you're there, block out one or two hours to review all of the materials you need to read before you make a decision," says Titus. "Make sure you have all of the appropriate forms before you start your review, so you can note any questions," he adds.
2. Do your research. Often, employers will conduct information sessions to alert employees to benefit changes, but Titus says employees shouldn't let that be the extent of their research. "Make a checklist of the things that are important to you," says Titus. "For example, if you travel frequently, find out if you're covered outside your home state. Is your doctor covered by the plan? What about the services you think you'll need most? All of these deserve attention before you make a decision," Titus notes.
3. Speak up. Employees may talk to each other to trade information about benefits, but don't count on it to be accurate, Titus cautions. He suggests bringing a list of questions to open-enrollment events, or making an appointment with the company's benefits administrator to confirm understanding of the options.
Coverage, cost and caregivers are "three Cs" people should remember when considering benefits, according to Titus. "Mostly, people need to know what the plan covers, what it will cost, and whether the doctors and hospitals they want to use are included in their benefits," he says. "Don't be afraid to seek help from a trusted source to ensure you have the right plan for yourself and your family."
About AMDG Financial
AMDG Financial (http://www.amdgservices.com) is a fee-only fiduciary registered investment adviser (RIA) in Plymouth, Michigan. The firm manages approximately $75 million in assets for clients. AMDG Financial was one of the first 10 firms globally to be certified by the Center for Fiduciary Excellence (http://www.cefex.org) as following global best practices for investment adviser fiduciaries. The company's credo is, "From financial wisdom, better stewardship."