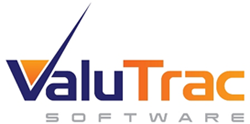 Flower Mound, TX (PRWEB) October 28, 2014
ValuTrac Software (ValuTrac), a leading software solutions provider to the appraisal management and mortgage lending industry, today announced the integration with FNC®, a leading provider of real estate collateral information technology. ValuTrac has integrated directly with FNC's AppraisalPort to seamlessly facilitate the appraisal portion of the loan process.
The integration will increase efficiency and mitigate risk for ValuTrac customers by automating complicated appraisal steps.
"We are excited about working with our newest integration partner, FNC, and the trusted value they add to our customizable appraisal management platform," commented Clint Cornett, CEO of ValuTrac. "By partnering with FNC, our customers have more seamless electronic interface options, and ValuTrac takes another step in integrating innovative technology into a holistic platform to further streamline and mitigate risk throughout the lending value chain."
Mr. Cornett added, "ValuTrac is committed to being the leader in providing appraisal management companies, banks, credit unions, and mortgage lenders appraisal management solutions, allowing them to operate more efficiently, enhance customer service and ensure industry regulatory compliance."
"FNC welcomes ValuTrac as an integrated settlement services provider on FNC's AppraisalPort®. FNC's CMS® platform clients will have the opportunity to benefit from this new valuation service provider option", says Mike Mitchell, Chief Strategy Officer of FNC.
About ValuTrac Software, Inc.
Launched in 2009, ValuTrac Software is a fully customizable appraisal management platform, which enables financial institutions and appraisal management companies to efficiently manage appraisal workflow across one scalable internet based platform. ValuTrac offers products aimed at expediting the appraisal process while ensuring industry compliance. As the industry demands Web-based software that allows customer relationship management (CRM) in an ever-increasing time-sensitive manner, ValuTrac fills the void while providing a vast knowledge base from past work on the client side of lenders and AMCs. ValuTrac has been recognized for its innovative technology and best-in-class customer service by HousingWire in the 2014 HW TECH100™ list of 100 most innovative technology companies, Mortgage Technology Magazine as one of the 2013 Top 50 Service Provider and by Mortgage Executive Magazine as a 2013 Top 50 Service Provider. Visit ValuTrac online at http://www.valutracsoftware.com.
About FNC, Inc.
FNC revolutionized real estate collateral information technology. FNC offers solutions that automate appraisal ordering, tracking, documentation and review for lenders and their vendors. FNC's clients have realized reduced costs and more efficient loan processing. With its Collateral Management System® (CMS®) and collateral-focused data and analytics, FNC provides advanced insight into the property backing a loan from origination to capital markets. Visit FNC online at http://www.fncinc.com and read our blog at http://www.collateralvision.com.
For ValuTrac
John Lovallo, LEVICK
Phone: 917-612-8419
jlovallo(at)levick(dot)com
For FNC
Bill Dabney, corporate communications manager
FNC, Inc.
Phone 662.236.8304
bdabney(at)fncinc(dot)com