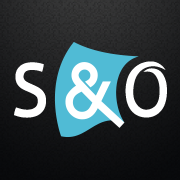 Creating a better world requires teamwork, partnerships, and collaboration, as we need an entire army of companies to work together to build a better world within the next few decades." Simon Mainwaring
Hicksville, New York (PRWEB) October 28, 2014
Together the two wish to give eCommerce businesses the edge they need to grow and prosper. By each being experts in their fields store owners can now:

Secure the Highest of Quality Product Images
Learn How to use Google Shopping to sell products more efficiently online
Google Shopping is the new product advertising platform introduced to the Google AdWords system. It is available in over 20 countries worldwide and gives online store owners an advantageous channel for advertising product inventories to worthy buyers. High quality product images and data play a vital role in optimizing Google Shopping product ads and are even governed by specific Google Policies. For many store owners the proper configuration and use of the AdWords and Google Shopping platform comprises the majority of their sales.
Remove The Background™ comes highly recommended by internet marketplace giants such as eBay and Rakuten. Founded in 2011, Remove The Background™ are leaders in product image editing for eCommerce stores. Quality counts for online stores that need to compete in an ever growing marketplace. With one piece of the puzzle secured, merchants still need a better way to control, monitor and adapt their Google AdWords advertising campaigns. The New York based Software Platform Sales & Orders was built specifically around optimizing Google Shopping campaigns by simply making it easier for online store owners to understand how, where, when, and why they may be losing precious ad dollars or garnering higher profitable revenue.
About Sales & Orders: The Hicksville, Long Island Software Company began work in 2012 on an intuitive Google Shopping Management software platform. Today they support online stores that rely heavily on Google AdWords to sell consumer and brand name products online.
About Remove The Background™: A leading product image editing service for internet retailers, bloggers, designers, photographers, and webmasters. With roots in Denmark, where the company was founded in 2011, Remove The Background™ now has offices in North America (USA, Canada), Europe (UK, Germany, France, Benelux, Nordic) and Asia (Hanoi, Vietnam).