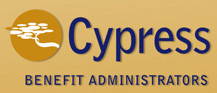 By being diligent and doing our homework, we saved two of our employer-clients more than $120,000.
Appleton, WI (PRWEB) October 28, 2014
With health care costs climbing throughout the United States, Midwest-based Cypress Benefit Administrators and its Argus Claim Review Division continue to focus on medical claim review as one strategy in controlling these expenses.
The third party administrator (TPA) is seeing a significant impact as its latest results analysis shows that employer-clients of Argus are experiencing an average savings of 61.5% off billed charges.
Through Argus, Cypress thoroughly monitors hospital billing patterns and the allowable rates by service as there is currently no uniform pricing method in place among providers. The TPA recently completed a case study that shows some of the inconsistencies that occur.
In this new case study, the files of two patients who experienced the same condition – coronary atherosclerosis of native coronary artery – were reviewed. Both patients were flown by air ambulance within days of each other and admitted to the hospital for two days of inpatient care.
One patient lives in Illinois and the other resides in Kentucky. Aside from location, there were few differences between the two cases.
Prices for medical care can vary some by geographic region, Cypress notes, but these incidents added up to very different amounts. A few examples of the discrepancies in hospital billing and other charges for Patient A in Illinois and Patient B in Kentucky:

Total charges for care: $116,565.65 (Patient A), $81,431.21 (Patient B)
Inpatient care: $95,515.65 (Patient A), $47,607.21 (Patient B)
Air Ambulance: $17,000 (Patient A – 27 miles), $25,691.80 (Patient B – 30 miles)
Ambulance mileage: $4,050 (Patient A), $8,125.20 (Patient B)
"For two patients with such similar cases, we wouldn't expect to see a difference as great as $35,000 in total charges between the medical claims," said Tom Doney, president and CEO of Cypress. "This is what we're constantly faced with, though, as there is no real consistency in how providers assign charges."
With Patient A's medical claim coming in more than 40% higher than Patient B's, the Argus team investigated further and compared the line-by-line charges to the rates the Centers for Medicare & Medicaid Services (CMS) allows – a process that has become common practice among many TPAs.
CMS pays for services under a resource-based relative value reimbursement system and takes geographic wage indexes into consideration in assigning these payments.
According to the allowable amounts, CMS would have paid a total of $19,110.79 for Patient A's case and $19,042.60 for Patient B's. These amounts are within $68 of each other instead of the $35,134 price difference between the original provider charges.
"We paid 200% of the CMS allowable rates for both of these cases, which resulted in a total of over $76,000 to the providers," Doney said. "When you consider all of the inflated rates here, that comes out to be less than the full amount charged for either original bill.
He continued, "By being diligent and doing our homework, we saved two of our employer-clients more than $120,000."
Doney said this latest case study is just another example of why employers, through their benefits partners, need to become more diligent about scrutinizing the charges billed by providers.
A privately held company headquartered in Appleton, Wis., Cypress Benefit Administrators has been pioneering the way toward cost containment in self-funded health benefits since 2000. The third party administrator (TPA) is the country's first to bring claims administration, consumer driven health plans and proven cost control measures together into one package for companies ranging from 50 employees to thousands of employees. It serves employer-clients across the U.S. with additional locations in Portland and Salem, Ore., Omaha, Neb. and Colorado Springs, Col. For more information on Cypress and its customized employee benefits, visit http://www.cypressbenefit.com.