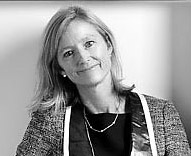 This is truly game changing for ecommerce. We are giving online sellers the ability to print a valid shipping label at the click of a button - from anywhere they sell.
Austin, Texas (PRWEB) October 29, 2014
ShippingEasy, an innovator in ecommerce shipping solutions, today announced the next evolution in ecommerce for online sales platforms and marketplaces by enabling sellers to ship products with the click of one button without ever leaving their sales platform. The new EasyShip widget is embedded JavaScript that generates prepopulated domestic and international shipping labels directly from an order with the click of one button.
In the past, online sellers were forced to invest in a third party shipping app to print USPS labels or copy and paste address details to online tools like Click N' Ship. The EasyShip widget creates an embeddable shipping form that allows the merchant to stay on the selling platform, creating shipping labels from virtually anywhere with all details populated directly from the order. EasyShip is an easily deployed add-on for ecommerce platforms and marketplaces looking for a native solution. Online sellers can print discounted USPS shipping labels without ever creating a carrier account, completely removing that friction for ecommerce merchants.
"ShippingEasy is rethinking the entire shipping process as a whole stack offering to merchants, platforms and marketplaces," said Barry Cox, chief product officer at ShippingEasy. "There is a suite of services that add up to a printed label and a product delivered. The impact this technology can have on thousands of small businesses selling online is incredible. It solves a key pain point and streamlines the fulfillment process. It also represents the next evolution in ecommerce optimization. One of the dominant themes in ecommerce over the last couple of years has been to distribute the 'buy' button. Merchants are finding ways to sell via a variety of content channels and networks. Now, we intend to distribute the 'ship button' on to whatever sales platform they are using."
U.S. e-retail sales are expected to grow from $263 billion in 2013 to $414 billion in 2018, a compound annual growth rate of 9.5%, according to a recent online retail sales forecast from Forrester Research Inc. E-retail's share of total retail sales will continue to inch upward, from 8% in 2013 to 11% in 2018. And with that online sales growth comes the commensurate growth in shipping those orders, a task that can be daunting and frustrating for online sellers.
"This is truly game changing for ecommerce," said Katie May, CEO of ShippingEasy. "We are giving online sellers the ability to print a valid shipping label at the click of a button – from anywhere they sell. Smaller merchants needed a better, simpler way to ship their product. ShippingEasy designed EasyShip to deliver one click shipping out of the box. Online payments have become ubiquitous and seamless. We are making it that easy for the next step of the transaction – getting the product to the customer in a way that is inexpensive and easy for the merchant. We close the loop between the seller and the buyer with one click."
The EasyShip widget will be deployed on a number of platforms before the busy holiday buying and shipping season, including SynCommerce – a multi-channel inventory and order management platform built specifically for online retailers. "We're thrilled to be integrating with the EasyShip widget," said Albert Fiati-Kumasenu, chief technology officer at SynCommerce. "At SynCommerce, we're obsessed with making selling online a seamless, profitable experience for our merchants, and fulfillment is a key part of that puzzle. Thanks to the EasyShip Widget, our merchants can now both manage inventory and seamlessly fulfill orders across multiple stores and marketplaces from a simple, central dashboard."
About SynCommerce
SynCommerce is the easiest way to sell on multiple channels online. SynCommerce helps store owners centralize inventory management and fulfillment across multiple sales channels in one place, which enables them to get in front of more potential customers, and ultimately boost sales. https://syncommerceapp.com/
About ShippingEasy
ShippingEasy provides online merchants with the easiest cloud-based shipping solution enabling order consolidation across multiple channels and multiple carriers, including USPS, FedEx and UPS. ShippingEasy integrates with leading online marketplaces and store platforms to allow order, tracking and fulfillment data to populate in real time across all systems. For more information, visit http://shippingeasy.com