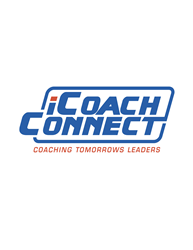 We Provide Positive Role Models for Our Student Athletes
San Diego, California (PRWEB) October 29, 2014
iCoachConnect.com, the #1 free website for coaching jobs, provides coaches a straightforward system where talented coaches can apply for open jobs and parents will be assured that the teams their kids play on will be coached by qualified and positive role models who teach good sportsmanship, fair play, honesty and integrity.
New Roles for Coaches
The role of high school, college and club coaches have changed in recent years. They are now under more pressure than ever to win, deal with angry parents and to manage numerous off-the-field issues, leaving little personal spare time to search for jobs. Schools are seemingly limited to posting their job openings on district sites with little traffic. Unfortunately, word of mouth is often the most common way positions are filled, leaving schools hoping that enough applicants apply to satisfy board regulations. The result is that these schools often settle for lesser qualified coaching candidates to fill open positions, simply to prevent a sport from being cancelled.
iCoachConnect is the solution.
"We felt the coaches and the schools deserved it," said Founder and Head Coach Paul Dobbs. "We believe in the important role that coaches play in the development of our student athletes, and the necessity of providing a platform to connect coaches with available jobs," added Paul.
Coaches simply join the site for free, create a resume and search for jobs. It's that easy. When they find a job they like, they click Apply and their resume is automatically emailed directly to the AD's Inbox. iCoachConnect also has a fully automated Job Alerts function where coaches are immediately notified when a new job is posted that matches criteria they establish in their user profiles.
Schools can post jobs and immediately receive resumes from some of the best coaches in the nation, never again having to worry about getting enough applicants to satisfy board regulations. Coaches also receive weekly newsletters that contain interviews with high profile coaches, players and sports executives; they also contain job updates and links to articles and training tips.
Now, iCoachConnect has created and is launching a Crowdfunding campaign. With the money raised, iCoachConnect plans to hire more staff and triple job postings, including adding jobs internationally to increase the opportunities for coaches to find meaningful new positions. We also plan to add live online training clinics and live interviews with high profile coaches, giving members the opportunity to meet and interact with the some of the best coaches in the world.
About iCoachConnect.com
iCoachConnect.com is the leading website dedicated to connecting coaches with open high school, college and club jobs. iCoachConnect.com offers coaches a set of comprehensive tools they can use to easily create a detailed resume and apply for jobs locally, regionally and globally. Coaches can be immediately notified of new jobs through Job Alerts; schools and clubs can post jobs at no cost and immediately receive resumes from some of the best coaches in the world.
# # #
Contact
Paul Dobbs
iCoachConnect.com
760-685-4104
paul(at)icoachconnect(dot)com