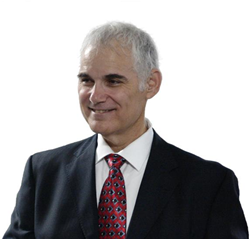 Retirees and those who help clients plan for retirement should also understand how assets in different kinds of retirement accounts affect one another.
Charlotte, NC (PRWEB) October 27, 2014
This blog, "A 401k Accounts Affects A Self-Directed IRA" starts out by sharing information on the background of the ERISA.
As the blog states, back in 1974, when Congress first passed ERISA, or the Employee Retirement Security Act – the law that authorized the IRA - they wanted the tax benefits to accrue primarily to people who, for whatever reason, were left out of the employer pension plan safety net.
The blog also states that they wanted the benefits to accrue mostly to lower-income and middle-class families. The wealthier, it was thought, could take care of themselves with or without IRA contributions.
And so in order to meet these objectives, Congress came up with a scheme to set limits on who could deduct or exclude amounts contributed to IRAs from their income: Those who had a retirement plan at work had lower limits on allowable deductible contributions than those who didn't. Furthermore, higher income individuals had their ability to deduct contributions restricted or denied altogether.
Another point made in this blog is that while over time the numbers have been adjusted to account for increases in the cost of living, the same system is still in place for traditional (non-Roth) IRAs: Individuals can contribute more on a deductible basis if they are not covered by a retirement plan at work than if they are. If their income is above a certain level, they may have the ability to deduct contributions restricted. They can, still, however, make non-deductible IRA contributions even if they fall above the income thresholds, up to the maximum total IRA contribution limit, which in 2014 is $5,500. Those age 50 or older can make an additional $6,000.
This press release only touches briefly on the entirety of the information contained in this blog. The 2014 contribution limits, as well as important information on how other retirement plans inter-relate are outlined in this blog and can be viewed by clicking here.
About American IRA, LLC:
American IRA is committed to providing every client with gold-level service, regardless of account size. Experience their expertise through their certified IRA services professionals. Enjoy the value with one low annual fee of $285 with unlimited assets and unlimited account values. American IRA clients love the benefit of no charge for "All Cash" accounts. The performance of the American IRA staff is unmatched, with quick and efficient processing within 48 hours.
American IRA services thousands of clients and has over $300 million in assets under administration.
American IRA was built by investors for investors, and brings their successful investment experience to the table, providing excellent educational material showing the public that their Self-Directed IRA account can invest in a variety of assets such as real estate, private lending, limited liability companies, precious metals and much more.
American IRA is conveniently located in Asheville, NC and Charlotte, NC, and serves clients nationwide.