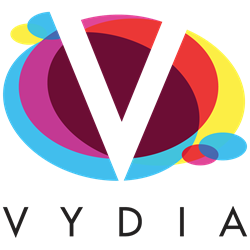 We're looking forward to participating as part of this prestigious event. It is an honor to even be recognized as one of the leading early stage tech companies in our field.
Los Angeles, CA (PRWEB) October 29, 2014
VYDIA, the music video marketplace where artists can distribute, promote and monetize their video content, today announced its selection for participation in Web Summit's elevated BETA program and exclusive PITCH event sponsored by Coca Cola.
BETA is a brand new track at Web Summit 2014. It is the middle ground between early stage companies in the Alpha program and companies who have raised in excess of $15m. Each participant in BETA is hand selected from the 2000+ worldwide startups invited to Web Summit.
PITCH presented by the Coca-Cola company is bringing together 200 of the world's most promising startups for 3 days of pitching, 4 stages, and 150+ judges. VYDIA will be joining a group of future forward companies from 36 countries from as far afield as Australia, Argentina and Malaysia, coming to Dublin to pitch in front of some of the world's best investors, media and founders.
About Web Summit
Within three years Web Summit has become one of the world's most influential and international tech events. This year Web Summit 2014 will showcase over 500 world-renowned speakers; 10 stages including the Digital Marketing, Internet of Things, Enterprise, and Builders Summits; 2,000 worldwide startups invited to exhibit their ideas; 200+ satellite events; 1,000 experienced investors; and 800 of the best tech journalists. For three days this November, Dublin will once again become the international tech capital. More information can be found here.
About VYDIA, Inc
VYDIA (previously Music Video Submissions) is the largest music video marketplace where artists can distribute, promote and monetize their video content. Angels & Airwaves, Jimmy Buffett, Def Leppard, Joss Stone, J Cole and over 10,000 other artists use VYDIA to submit a video to MTV, create an official VEVO channel, and promote their content to over 200+ media partners. VYDIA has offices in New Jersey/California.