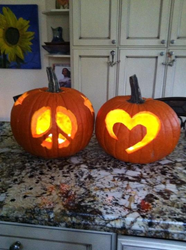 We very much appreciated your experience and professionalism from our initial discussions regarding menu and décor choices.
Toronto Ontario (PRWEB) October 28, 2014
With over 23 years in the catering business, Rodney Kaufman, chief executive officer and executive chef of Impeccable Taste Catering, has seen his fair share of office parties. As the holiday season approaches, arranging a celebration can be stressful—Chef Kaufman provides the following tips to make planning easier.
"One of the best ways to improve company morale is to hold an office party during the holiday season. Gathering everyone together outside office hours shows appreciation to your employees and strengthens familiarity. A group of people that is comfortable with each other will work much better than one that is filled with strangers."
To make this year's holiday party special, Rodney suggests planning a themed menu, perhaps with specialty drinks. The theme need not be holiday related; other successful parties include the roaring 20s (complete with prizes for best costume). If the business celebrating the event is a bookstore, a "be your favourite novel character" party would be appropriate.
As for menu, Chef Kaufman suggests keeping it simple, but interesting. If a party theme is used, ensure that theme is the same throughout—it's all about the name. A TV show party could call red wine or punch TruBlood (from the series True Blood); zombies are in vogue, and there are many recipes on-line for Walking Dead drinks (including Walker's Blood, which includes blackberry brandy).
"Food is one of the more memorable parts of a party, which is why catering is so important. Long after the decorations are removed, employees and guests remember the food," says Chef Kaufman.
When it comes to décor, the more involved, the better. If the celebration is held in office, ensure that it is as unrecognized as possible. This breaks the idea of the boring office party; allow people to mingle, and set up appetizer or drink stations throughout the office. Tacky is all the rage for ugly sweater parties; decorations could include old-fashioned tinsel, plastic Santas and lights shaped like hot peppers.
If at a loss for holiday ideas, why not survey employees for suggestions?
"Giving your colleagues a say in what sort of party they want makes them feel appreciated," says Chef Kaufman. "Putting the idea to a vote will ensure the party theme is popular, and more people will enjoy themselves."
Impeccable Taste Catering offers catering services in Toronto and works with private individuals, companies in the Greater Toronto Area markets. Services include expert event planning and catering for casual lunches, seminars, conferences, product launches, release parties, corporate affairs and weddings, among other social events. Visit http://www.itcatering.ca for more details.