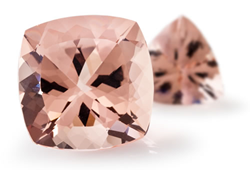 [We] are excited to create an exciting new tradition in the world of gemology.
Knoxville, TN (PRWEB) October 28, 2014
Jewelry Television (JTV), one the largest retailers of loose gemstones in the world, is launching 'JTV's Gem of the Year' initiative based on crowdsourcing. The public is invited to vote for one of three of the network's most popular gemstones between October 28 and November 9, 2014.
"There are several 'best of' yearly designations, but to our knowledge this is a first for the gemstone category," noted Jill Johnson, vp of marketing at JTV. "As one of the world's premiere experts on rare and exotic gemstones, JTV is positioned to lead the charge for an annual Gem of the Year."
JTV gemstone buyers, gemology experts, and merchandisers have narrowed the field to three top-performing gemstones representing the crème de la crème in terms of beauty, rarity, and desirability.
Finalists are:
–Chrome Diopside: sometimes known as Tashmarine, this gemstone color varies slightly from vivid green to a bluish green or even a yellowish green. Often mistaken for an emerald, this gem is primarily from Siberia, Russia.
–Morganite: a variety of beryl, is a pink, salmon pink or slightly purplish pink stone and a cousin to other beryls such as emerald and aquamarine. Named after financier and gem enthusiast J.P. Morgan, Morganite's pinkish hue comes from the presence of manganese.
–Tanzanite: a relatively new gemstone in the world of gemology and jewelry, Tanzanite's blue, violet blue or bluish purple shades are brilliant. This single sourced gemstone from Tanzania is a thousand times more rare than a diamond.
Each voter will be automatically entered to win a trio of sparkling jewelry designs in chrome diopside, morganite and tanzanite.
"We value the opinion of gemstone enthusiasts everywhere and are excited to create an exciting new tradition in the world of gemology," noted Johnson.
About Jewelry Television®
Jewelry Television® (JTV) is one of the largest retailers of jewelry and gemstones in the U.S. appealing to fashion-conscious women, jewelry-making enthusiasts and private collectors. The privately-held shopping network broadcasts high definition programming, 24 hours a day, seven days a week, to more than 80 million U.S. households. Committed to consumer education, the network employs numerous Graduate Gemologists and Accredited Jewelry Professionals. JTV.com offers the most comprehensive jewelry and gemstone Learning Library on the internet, and is the third largest jewelry website according to Internet Retailer's Top 500 Guide for 2012.
###