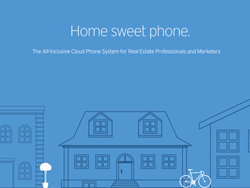 Santa Monica, CA (PRWEB) February 10, 2015
Santa Monica based Vonjour.com announced today the release of Vonjour for Realtors—an all inclusive cloud based phone system and text message system for realtors. In a statement that was released on the company blog, Vonjour CEO Daniel Tawfik stated that "'Vonjour for Realtors' is everything a real estate agency needs to connect with its potential buyers and sales prospects."
With 'Vonjour for Real Estate,' an agency can create a hardware-free Cisco level phone system, text messaging and ticketing system to engage and support with potential buyers.
Unlimited Listing Numbers and Extensions
Vonjour allows you to acquire toll free and local numbers for all your listings and manage them from a single dashboard. Each number comes with unlimited informational extensions to showcase all your agency's property listings. Informational extensions allow you to provide your prospects with housing details, address and contact information.
Professional Wherever You Go
Vonjours professional automated attendant allows an agency to stay professional and connected no matter an agent is. Advanced call routing allows the agency to easily distribute calls among agents in the field and in the office. Ring an agent's desktop, mobile phone, and landline at the same time.
Allow prospects to inquire about a listing through a simple text message. Provide the customer with listing information directly to their smart phone. Text prospects through listing numbers with information about the property.
The release of the Vonjour's real estate program follows last weeks release of its text message for customer support service. Vonjour is also planning new Android application by the end of the quarter, which is all part of a very exciting mobile roadmap.
Since its February release, Vonjour has already amassed over 4000 business signups. Most importantly, over 70% of Vonjour's active monthly users log into Vonjour every week, with 40% logging in over 5 times a week. Over 60% of Vonjours users are utilizing the platform as more than a simple phone system, using the company's ticket management solution and automated messaging features to manage customer interactions.
As for the future, Vonjour is focused on its product driven growth. "We have seen an unbelievable growth trend over the last year all due to our customer evangelists. Our product roadmap for the next year is about creating new innovative ways for businesses to communicate with their customers and sales prospects. Vonjour for real estate is just one example of that innovation. We're about creating a central hub to help businesses support and retain customers—we're going all in on this vision."
To learn more about Vonjour for real estate and its business phone solution, visit Vonjour.com and create a free account.
About Vonjour.com: Vonjour.com is a Santa Monica based company with the mission of being at the center of customer conversations and retention. We provide a seamless, free and light-weight solution for an entire company to connect to its customers, while providing an unparalleled view of what its customers are saying.