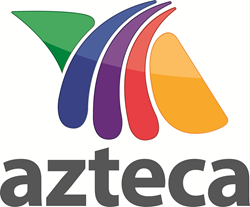 LOS ANGELES (PRWEB) October 27, 2014
Friday Night Fútbol on Azteca America delivered one of its strongest performances this season with the Queretaro vs. America and Santos vs. Pumas doubleheader. Both matches outperformed all programming on UniMás, Estrella TV and MundoFOX with persons 18-49 in prime. Additionally, the two games out-delivered Reina de Corazones on Telemundo with men 18-49. Queretaro vs. America, which was the second highest rated game on Azteca America this season, delivered 450,000 total viewers and 280,000 A18-49 viewers. Santos vs. Pumas delivered an equally strong performance with 428,000 total viewers and 265,000 A18-49 viewers.
Locally, the Queretaro vs. America game delivered a winning performance in key markets. In Los Angeles the game ranked #1 in Spanish TV and #2 regardless of language behind the World Series with persons 18-49. In Chicago, the matchup was #1 in Spanish TV with persons 18-49. Additionally, in Los Angeles, Chicago and San Francisco the game scored the #1 spot in Spanish TV with key male demos, including 18-34, 18-49 and 25-54. Santos vs. Pumas also scored the #1 rank in Spanish language TV in Chicago with male demos, including 18-34, 18-49 and 25-54.
This Friday Azteca America will air another exciting live doubleheader, with Morelia vs. Monterrey followed by Tijuana vs. Toluca.
About Azteca America's Network
Azteca America engages Spanish-language viewers by creating unique, passionate and enlightening content that is relevant to the daily lives of our audience. Wholly owned by Mexican broadcaster TV Azteca, S.A.B. de C.V. one of the two the largest producers of Spanish language content in the world, Azteca America complements its Mexican programs with an innovative lineup of shows from third-party producers and distributors to ensure the finest programming for its audience. The company provides tailored, multi-platform advertising solutions for clients seeking to reach the most dynamic consumer group in the country.
National Source: NTI Live+SD Data; 10/24/2014; Competitive Rank based on Program Impressions in the 7-11 PM TP; Historical Game Rank based on AZA games that have aired since July 2014
Local Source: NSI Live+SD Data; 10/24/2014; Competitive Rank based on TP data; Markets include LA(KAZA), CH (WCHU) & SF (KEMO); FL M Game one aired live from 8:30 – 10:30 PM ET & Game 2 aired live from 10:30 PM – 12:30 PM EST