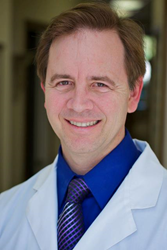 Newport Beach, CA (PRWEB) October 28, 2014
Bold Optometry has just announced a special fall promotion for clients who are need of an eye exam. The promotion is valid at either the Newport Beach or La Palma location. According to founder Dr. Michael Bold, OD, the promotion is one of many that his practice will be offering over the coming months and highlights the importance he and his staff place on making sure that everyone receives much needed eye care.
The special promotion offers clients an eye exam for only $49, a contact lens exam for $89 and a complete frame/lens package for just $99. Bold Optometry features over 3,000 frames for clients to choose from should they need glasses and the practice offers the latest lens technology including lightweight lenses and progressive lenses for those who need bifocals but who don't want the obvious lines on their lenses. Dr. Bold also has a large inventory of contact lenses to meet any need.
Dr. Bold has been practicing for almost 20 years and is expert at offering superior eye care. His eye exams feature the latest technology that allows him to conduct the most accurate and necessary tests, including visual acuity tests, and tests for color blindness and a cover test. According to Bold, "Eye exams have changed dramatically in the last 12 years and it is important for doctors to keep abreast of these changes to make sure they are offering clients the best possible examinations and eye care."
To learn more visit the Bold Optometry website at http://www.drbold.com. Patients can also call 714.995.1144 for the La Palma location or 949.644.0165 for the Newport Beach location. Dr.Bold also has a presence on Facebook and LinkedIn and is features in several videos on YouTube. Some exceptions apply please call for details
###