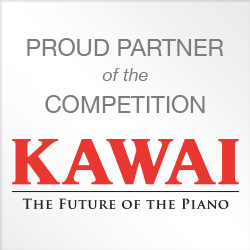 New York, NY (PRWEB) October 28, 2014
Time is running out for young jazz musicians to get involved in the 2014 Made In New York Jazz Competition. For interested artists, the deadline to enter is October 28, 2014. Why would a young jazz artist want to enter this contest? For starters, there's the chance for the artist to display the musical talent they possess to a worldwide audience.
The Made in New York Jazz Competition is a great way for young, talented jazz musicians from across the globe to get exposure to a worldwide, jazz-savvy audience. While many musicians rely on the many channels accessible through the Internet, as the new promotional video for the competition points out, those channels only reach the personal networks of the musicians.
What does lead to more exposure, however, is when a group of people works hard to promote those videos. That's what the organizers of the Made In New York Jazz Competition say in a video posted to YouTube, which can be viewed at http://bit.ly/1xxG1aU
Furthermore, the organizers say they will provide the hard work to get videos in front of jazz fans and media outlets.
A jazz musician or group that enters the contest by October 28 will have the chance to win over $3,000 and a flight to New York City where they'll get to play in a jazz festival alongside musical legends. But that's not all, as the aforementioned video states. Jazz musicians will also have the organizers of the event working to make sure that all the videos submitted will be promoted by professionals and shown to "jazz legends."
Beyond jazz legends, Made in New York Jazz Competition gives exposure for artists on an international jazz platform, hundreds of media outlets will get familiarized to all the submissions from the young artists. Made In New York Jazz Competition has a network of 20,000 registered jazz fans, previous submissions have received 1.5 million views so far, and those numbers are actively climbing.
All it takes for a young artist to get a shot at all this is to make a submission by the October 28 deadline. The registration fee is $75, and a portion of that fee from all registrants gets added to the $3,000 grand prize.
This year Made in New York Jazz Competition announces a partnership with Kawai America for the second year running. To the victors go the spoils, and those spoils will come in the form of prizes from a world-class musical instrument manufacturer. In addition to covering the airfare required for the winner to travel to New York City to perform in the competition's closing gala celebration, Kawai will also be presenting the 2nd Prize winner with a state of the art MP 11 stage piano…the finest piano experience in a professional stage piano. Kawai USA have committed to pitch in and help give more young artists an opportunity to enter into the Made In New York Jazz Festival.
According to competition founder Misha Brovkin, "This is an amazing partnership between a well-established, worldwide brand and a young competition. It is a great honor to be in the company of OneRepublic, MUSE, Steven Curtis Chapman, Scars on 45, Joe Bongiorno and other great artists supported by this brand." This second season of the Made in New York Jazz Competition marks the second year Kawai and the competition organizers have made a commitment to give young artists opportunities to put their jazz talent on display.
###
About the Made In New York Jazz Competition
The Made In New York Jazz Competition started in 2013, and is going strong into its second year. The event is designed to bring young jazz artists from around the world into the spotlight using the power of the Internet. Artists get involved by submitting a video to be judged by registered users of the website, as well as a panel of professional musicians and industry people. Winners and other artists of distinction are invited to participate in a gala event taking place in New York City.
YouTube: https://www.youtube.com/watch?v=LA1WOa76OG4
Website: http://madeinnyjazz.com/
Twitter: https://twitter.com/madeinnyjazz
Facebook: https://www.facebook.com/madeinnyjazz