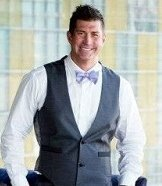 Denver, Colorado (PRWEB) October 29, 2014
Mortgage Banker,Jason M. Ruedy, also known as The Home Loan Arranger, is quickly adopting his newest nickname: The Mortgage Insurance Eliminator.
During his appearance on local television show Colorado & Company on October 22, 2014, Mr. Ruedy focused his commentary on the subject of Private Mortgage Insurance. Colorado & Company, which airs live on weekdays in Denver and across Colorado on Channel 9, KUSA-TV, frequently features The Home Loan Arranger.
During his conversation with Emmy Award winning Colorado & Company host Denise Plante, Mr. Ruedy explained that many homeowners are unaware that they are paying private mortgage insurance as part of their monthly mortgage payment.
"There are a lot of homeowners that have no idea they are paying mortgage insurance. Or they've forgotten that they are paying it. It's important to realize that mortgage insurance provides a benefit to the mortgage insurance company and also the lender in case the homeowner defaults on their mortgage. It is not the same as homeowner's insurance." - Jason M. Ruedy, The Home Loan Arranger
During his on-air discussion with Denise Plante, many mortgage insurance questions were raised. Some of the questions included: Why do homeowners pay private mortgage insurance? Do mortgage companies benefit from private mortgage insurance payments? How do homeowners find out if they are still required to pay mortgage insurance? How can The Home Loan Arranger help borrowers figure out their mortgage insurance requirement?
All of the abovementioned questions were answered by Mr. Ruedy during his Colorado & Company appearance. Additionally, Mr. Ruedy talked about current mortgage interest rates, which are currently quite low.
"Many homes in Colorado have increased in value more than 20% over the last five years. If your house falls into this category, you may be able to get out of paying mortgage insurance. Because interest rates are currently so low, many homeowners may be able to refinance and get a lower rate - and also eliminate their mortgage insurance requirement. The combination of these two factors can result in a savings of hundreds of dollars per month!" - Jason M. Ruedy, The Home Loan Arranger
Homeowners are encouraged to visit Mr. Ruedy's website: http://www.StopMortgageInsurance.com. By clicking on the button that reads, "Click Here to Receive Your FREE Consultation Today," visitors are brought to a screen with a short questionnaire. After submitting the form, The Home Loan Arranger will contact homeowners to set up a free, no-obligation consultation.
"I encourage all homeowners to look at their mortgage statement very carefully. Get in touch with your mortgage lenders. Find out if you're paying mortgage insurance. If you are, find out how much you are paying. Then, take a look at your mortgage interest rate. If you're paying more than 3.75% (3.95 APR)on a 30-year fixed rate mortgage, it's time to reach out to the Home Loan Arranger. Go to my website. Let's see if we can save you some money! " - Jason M. Ruedy, The Home Loan Arranger
The Home Loan Arranger is quickly adapting to his newest nickname: The Mortgage Insurance Eliminator. He is on a mission to stop homeowners from paying unnecessary mortgage insurance.
About The Home Loan Arranger:
Mr. Jason M. Ruedy, also known as The Home Loan Arranger, has 20+ years of experience in the mortgage business. His company was built around the crucial principles of hard work, discipline, and determination. The Home Loan Arranger evaluates client applications quickly and efficiently and structures loans with the best possible terms. Mr. Ruedy is successful in achieving loan closings for clients while meeting their highest expectations. Jason M. Ruedy is ranked #2 in the state of Colorado by Scotsman Guide, which is the top leading resource for mortgage originators. APR based on 250,00 loan amount, 75% loan-to-value or below, 740 or greater credit score, rate and term refinance, no cash out. rates were quoted the day of show 10-22-2014, and current as of 10/29/2014. Rates are subject to change daily. Call for current rates
For media inquiries, please contact Mr. Jason M. Ruedy, "The Home Loan Arranger":
The Home Loan Arranger # NMLS 392188
512 Cook St #100
Denver, CO USA
Phone: (303) 862-4742
Toll Free: (877) 938-7501
http://www.thehomeloanarranger.com/