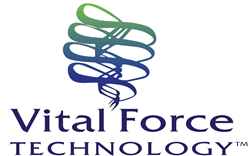 ...proven to be useful in promoting animal health and reducing morbidity in organic farming applications.
(PRWEB) October 28, 2014
Vital Force Technology (VFT), a division of Energy Tools International (ETI), today announced a new corporate focus on bringing the benefits of energy-infused products to the growing organic agriculture sector. Concurrent with the announcement, the company issued a "white paper" targeted to vendors and manufacturers in the agriculture sector.
"Producers and manufacturers of food and animal care products in the organic agriculture sector are desperate for new solutions that conform to strict, organic farming and livestock principles and practices," said Dr. Yury Kronn, Ph.D., ETI's founder and chief scientist. "Vital Force Technology infusions - based on our proprietary process that maps the energy signatures of existing products/formulations to deliver experimentally verified enhancements – have proven to be useful in promoting animal health and reducing morbidity in organic farming applications."
The company is targeting the "business-to-business" niche, reaching out to animal and veterinary care formulators; feed manufacturers; and, other channel intermediaries that serve the growing organic sector within the larger agriculture market. "Organic farmers and ranchers have an urgent need for alternatives to traditional, antibiotic-based solutions," continued Dr. Kronn. "We are encouraged by field experiments conducted by a doctor of veterinary medicine that document the benefits of our technology."
In addition to amplifying and enhancing existing ingredients and components, Vital Force Technologytm infusions come in a wide variety of formulas so that customized infusions can be developed in collaboration with each, individual client, according to Dr. Kronn "A manufacturer may want us to map the unique energy signatures of their products in order to amplify and enhance them; or, they may want to add one of our many, customized and optimized formulas to an existing line to offer their customers additional functional benefits. We can do either, or both," he said.
VFT's new, manufacturer-targeted services are available now. Since the services provided are all customized to each individual client's needs, pricing is available by consultation with in-house sales staff.
About Vital Force Technologytm
Founded in 2000 by Russian Radio-Physicist and Inventor Dr. Yury Kronn, and President and CEO Constance Kronn., Vital Force ™ Technology (VFT) offers a range of innovative energetic signature formulas for wellness, personal care, animal care and agriculture markets. Headquartered in White City, Oregon, the firm is a global market leader in bio-energetic ingredients. VFT also markets numerous health and wellness energetic formulas under the same name. The company serves thousands of clinicians and practitioners in over 40 countries, as well as a growing number of leading-edge manufacturers.
About Dr. Yury Kronn
Dr. Yury Kronn is a world renowned authority, scientist, inventor, author, and lead scientist for Vital Force Technology, a division of Energy Tools International LLC. Educated in Russia's prestigious Gorky University, Dr. Kronn earned his PhD. He was one of the leading theoreticians in high frequency electromagnetic vibrations, laser physics and nonlinear optics. He was awarded a "Doctor of Sciences" degree by the scientific committee of Lebedev's Institute of Physics, in Moscow, chaired at the time by N. G. Basov, Nobel Prize winner.
For more information about Vital Force™ Technology and its energetic formulas, visit http://www.vitalforcetechnology.com.