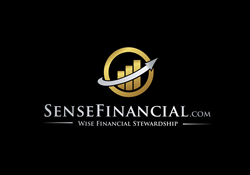 Solo 401k contribution limit has already been one of the highest compared to other retirement plans. With this adjustment, account holders can continue to save more for their retirement future.
Los Angeles, CA (PRWEB) November 06, 2014
On October 23, 2014, the IRS updated their site with the newest contribution limits for all retirement plans, including Individual 401k or Solo 401k plan. Sense Financial explains how the recently increased Individual 401k contribution limits can help account holders stay on track with their retirement planning.
According to the IRS web site, account holders of a one-participant 401(k) plan, or a Solo 401k plan, are seen as both the employee and employer of the business. This means they can contribute Elective Deferrals and also Employer Nonelective Contributions.
In 2015, the elective deferrals are raised to $18,000, which is $500 more compared to the 2014 contribution limit.
The catch up contribution is also increased in 2015. Next year, account holders who are at least 50 years old can make an additional catch-up contribution of $6,000, up from $5,500 in 2014.
This means the total elective deferrals plus catch up contribution is increased to $24,000 in 2015, which is $1000 higher than the current contribution limit.
Overall, in 2015, the annual Individual 401k contribution limits, excluding catch-up contribution, are increased to $53,000.
This recent increase of individual 401k contribution limits is an effort by the IRS to allow for cost of living adjustments. Individual 401k contribution limits have already been higher than most other retirement plans. With this adjustment, account holders can continue to save more for their retirement future.
Sense Financial recommends plan participants to keep up to date with the latest announcements regarding Individual 401k contribution limits. As the maximum limit changes, the amount each person can contribute can also change as well, depending on their financial situation. To determine how much a person can contribute next year, Sense Financial recommends using a Solo 401k contribution calculator to determine the exact amount. The tool will calculate a person's individual 401k contribution limits based on his or her age, income level, and type of business.
Sense Financial is California's leading provider of retirement accounts with "Checkbook Control": the Solo 401k and the Checkbook IRA. Over the years, they have assisted hundreds of clients to obtain checkbook control over their retirement accounts while providing them with the ability to invest in virtually any investment class, including real estate, private lending, mortgage notes and much more without the need for custodian approval.
To learn more about Solo 401k, please visit sensefinancial.com.