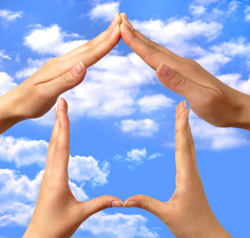 A Small Business can have thousands of contacts in many countries - it is absolutely essential to have a viable method of tracking interactions.
Boise, ID (PRWEB) October 30, 2014
These articles are posted in the blog section of OurGlobalHomeBusiness.com
Here is a sampling of the practical information that will be included:
1. 5 Powerful Ways to Break out of the 9-5 and Be Your Own Boss
2. Contact Resource Management (CRM) for the Home Business.
3. A Review of AdobeConnect vs Zoom webinar platform services
Practical information will be added periodically bringing you help "from the trenches" for growing your small business and will give an inside look at the workings of an international home based business.
Bob and Trish Schwenkler of OurGlobalHomeBusiness, have over 20 years experience in the Network Marketing industry and currently are top Independent Associates with ASEA, LLC.
ASEA, LLC manufactures the world's first and only Redox Signaling supplement. These Redox Signaling Molecules in ASEA support the vital activity of cellular repair and replacement that are necessary for optimal cellular health. Details are in OurGlobalHomeBusiness.com