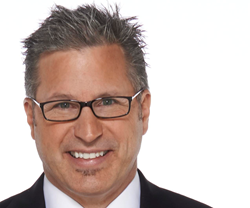 Our goal is to engage the mind of every person in the building in such a powerful way that they will wake up tomorrow a different person. --Arthur Zards
Naperville, Illinois (PRWEB) October 30, 2014
When TEDx Naperville opens the doors on November 7, the nearly sold out event will feature 14 dynamic speakers from across the country. Sharing ideas around Tipping Points in innovation, creativity, science, medicine and social challenges, TEDx generates more ideas per minute than any event on the planet.
One of the speakers, Dr. Russ Riendeau, the official "disruptor," for the event, will injecting many micro burst topics designed to keep the audience aware of the subtle changes going on in the brain. "Our goal is to engage the mind of every person in the building in such a powerful way that they will wake up tomorrow a different person," says Arthur Zards, founder of TEDxNaperville. " Like all of our speakers, Russ brings unique insights and perspectives to challenge cognitive thinking and sort through technoclutter that clouds our thinking."
Riendeau is a longtime executive search professional with East Wing Group, as well as author, composer and behavioral scientist. His insights and ideas have been featured in 1000s of media outlets including The Wall Street Journal, Crain's publications, Training Magazine, ABC News, WGN News and Air America Radio. His most recent eBook, 151 Ideas That Will Change The World (Eyecatcher Press 2014) is a free download at http://www.eyecatcherpress.com, courtesy of TEDxNaperville.
For more information, contact Arthur Zards, TEDx Naperville at 630-3277107, zards(at)tedxnaperville.com