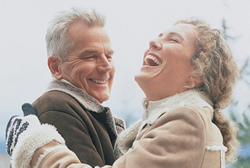 There is a huge demand for clear, transparent and independent financial advice on QROPs and SIPPs from expats across the globe
Dubai, United Arab Emirates (PRWEB UK) 30 October 2014
A new "15 Minutes for Free" pension review service is being launched by international financial advisor, AES International. The new service is aimed at expats who want to know how the latest proposals to the UK pension system affects them. The wide ranging changes to UK pensions announced last month by the UK Chancellor, George Osborne, have been broadly welcomed, but tens of thousands of expats are now left with more questions than answers about their retirement planning.
"There is a huge demand for clear, transparent and independent financial advice on QROPs and SIPPs from expats across the globe" says Partner at AES International, Carlton Crabbe. "We decided to introduce the "15 minutes for Free" service so that expats can call or email us. They then get a call back from a qualified, independent adviser who will give them an overview of the pension rule changes and whether or not making a switch from a UK pension into a QROPS is right for them."
It's only been a few weeks since the proposed radical changes to UK pension legislation. Already, though, International financial advisor AES International has seen significantly more enquiries from UK investors with pensions asking about a transfer to a QROPS.
The biggest proposed change is arguably the scrapping of the highly controversial 55% "death tax", currently applied to unused pension funds. The proposed change will mean that the remaining unused pension pot will become available to beneficiaries – and these can include family members like spouse and children.
It is proposed that pension scheme members will also be given full unfettered access to their pension fund at age 55; this way, they can make their own decisions on how much money they draw from their funds and when to do so. If the pension proposals come into being next April, they will wipe away decades of complex rules on how much income can be drawn from pension funds, and make the decision-making process much simpler for those with pensions, and their financial advisers.
The other big change coming into effect in April 2015 is the blocking of any further transfers-out from unfunded UK defined benefit pension schemes. Teachers, NHS workers, emergency service personnel, civil servants and armed forces personnel are being urged to take action now if they are considering a transfer out to a personal pension arrangement. The UK Government is set to terminate transfers from these schemes next year, but anybody considering transferring should seek independent financial advice now to start understanding whether they should move their pension.
The new pension review service from AES International starts today: any UK expat with pensions worth more than £100,000 are encouraged to take advantage of the free service offered by the global financial services expat specialist.
A commitment to independent financial advice has seen AES International win over 20 financial awards in the last 5 years, including Best International Financial Planning Firm of 2013. AES International also won The Sunday Times Virgin Fast Track 100 Best Management Team award for 2012, as well as being the fastest growing financial services company for two years running.
Specialising in international financial advice for global expatriates, AES International is committed to securing the best possible outcomes for its private clients in the 36 jurisdictions in which it operates, through exporting UK best practice and pioneering positive change in financial services. The organisation has become synonymous with award-winning financial advice, winning in excess of 25 financial awards in the last 5 years and being names as one of the top 1000 Inspirational Companies by the Telegraph and the London Stock Exchange.
For more information, please contact Rebecca Steele on rebecca(dot)steele(at)aesinternational(dot)com
http://www.aesinternational.com