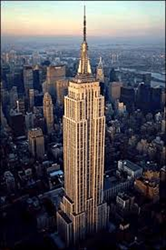 In order to have a successful business the app maker needs to target different audiences using different template styles
(PRWEB) October 30, 2014
The team at AppsGeyser have been working non-stop on the production of new app templates. The new templates have brought with them the opportunity for thousands of people to realize their dreams of starting an app business. The range of app templates not only allows the app maker to create a single app, but enables the app maker to build an entire app network, creating an instant app business.
The difference of creating a single app and making a series of apps is like eating a chocolate ice cream or a hot spicy pepper, both can be enjoyable experiences but they bring with them different feelings and outcomes. An app business, defined by the number of apps that a single app maker has created and released. Through research carried out by AppsGeyser, it has been noted that app businesses need to release a minimum of seven apps before they begin to experience app success.
The range of app templates, now available via the AppsGeyser website, enables app makers to target different audiences by creating apps using different template styles, from content rich templates, such as the document styled templates, to Android game apps templates, including platform based games and quiz styled games.
"I love the range of styles the templates at AppsGeyser offer me" Mohammed Adbullah explained. "I have seen my app business go from just a few daily downloads to having hundreds of downloads and usages per day since I increased the number of apps in my app download page."
"AppsGeyser wants to make sure that our app makers are able to make successful businesses from producing apps with our templates," explains AppsGeyser Co-founder Vasily Salomatov, "In order to have a successful business the app maker needs to target different audiences using different template styles."
About AppsGeyser
AppsGeyser, launched in February 2011, is now the biggest Free Android App Builder on the market. AppsGeyser's popularity has risen by enabling users to create apps with ease for Android devices from any web content in under five minutes. AppsGeyser has seen more than 1,274,000 apps created on its platform. There have been more than 887 million downloads of its apps