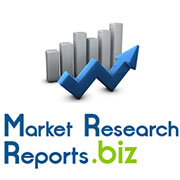 Albany, NY (PRWEB) October 28, 2014
Packaging is one of the most crucial factors in any industry. Its key purpose is to protect the content it stores for distribution, storage, sale and use and also to enhance the visual and physical properties that make it stand out from the crowd, and connect with consumers, as part of the brand experience. The main objective of packaging is to glamorize the product in order to gain the customers attention. For many consumer goods, packaging is also an essential way of differentiating the product to attract consumers.
View Full Report at http://bit.ly/1syU0J0
Beverage cans are a popular form of beverage packaging throughout the world. They are used for carbonated soft drinks, beers and other categories such as energy drinks, iced tea and a range of new drinks. They deliver benefits for brand owners and consumers alike. Beverage cans are also a key in helping to create sustainable supply chains as they are robust and light. Beverage cans and their parts are primarily made from aluminum and steel, and are usually offered in two and three piece varieties.
Download Detail Report With Complete TOC at http://bit.ly/1pU15En
The key factors which are anticipated to drive beverage can market include factors like increased alumina and crude steel production, rising consumption levels of canned beverages, escalating consumer spending and income, continuously surging urban population and growing global economy. Some of the noteworthy developments of this industry include changing consumer behavior, increasing preference of aluminum, growing emerging market, among others. However, the growth of respective industry is hindered by the barrier for fluctuation in aluminum and steel prices, regulatory compliances and negative impact on environment.
This report offers a comprehensive analysis of the global beverage can industry, along with an in-depth study of the regional market including the US, China, Brazil and Europe. Furthermore, market dynamics such as key trends and development; and challenges are analyzed in depth. On the contention front, the global beverage can market is reined by 3 major players namely, Rexam Plc, Ball Corporation and Crown holdings. The competitive landscape of the respective market, along with the company profiles of the leading players are also discussed in detail.
Browse Other Published Reports by koncept Analytics at http://www.marketresearchreports.biz/publisher/24
By combining SPSS Inc.'s data integration and analysis capabilities with our relevant findings, we have predicted the future growth of the market. We employed various significant variables that have an impact on this industry and created regression models with SPSS Base to determine the future direction of the industry. Before deploying the regression model, the relationship between several independent or predictor variables and the dependent variable was analyzed using standard SPSS output, including charts, tables and tests.
Related Reports
Global Milk & Dairy Products Market Report: 2014 Edition
View Full Report at http://www.marketresearchreports.biz/analysis/207507
The market for dairy products is one of the major segments of the overall food industry. Traditionally, the dairy market has offered a range of milk-based products, with processed milk, butter, cheese, and curd, dominating the market. However, changing consumer dietary patterns, increasing consumer awareness regarding the nutritional values of dairy products, higher willingness to spend and waning price responsiveness have led to further diversification of products on shelf which include infant milk formula-based products, skimmed and whole milk powder, lactose-based products and casein-derived products.
Download Detail Report With Complete TOC at http://www.marketresearchreports.biz/sample/sample/207507
Transformation of the traditional structure of dairy farming into modern technological set-up has brought the entire dairy market on an advanced platform, which is now outfitted with high-tech equipment, technology and heavy investment. Technological innovations and improvements in the production process and efficiency gains have enabled dairy producers worldwide to cater to the increasing needs of customer in different forms like condensed milk, homogenized milk, buttermilk, cheese, casein, yogurt, gelato, and ice creams, while maintaining the quality standards at the same time. Production and consumption of cheese remains the highest amongst all dairy products worldwide. This segment has shown significant growth in the last few years. Except Oceania and South Asia, the rest of the world has strengthened its cheese consumption on the back of increased demand.
Global Food Ingredients Market Report: 2014 Edition
View Full Report at http://www.marketresearchreports.biz/analysis/206258
Overall food ingredient industry is broadly classified into two segments namely; specialty food ingredient and bulk ingredient. Specialty food ingredients are sold in smaller volumes as additives which are often key determinants of an F&B product's desired taste, appearance, nutritional properties and functionality. On the other hand, bulk ingredients are processed commodities which are sold in large volumes.
Download Detail Report With Complete TOC at http://www.marketresearchreports.biz/sample/sample/206258
Food ingredients are primarily segmented into following types: preservatives, sweeteners, color additives, flavors and spices, flavor enhancers, fat replacers, nutrients, emulsifiers, acidulants and leavening agents. Traditionally, salt was the main ingredient to be used for the preservation of meats and fish, followed by different herbs and spices to improve the flavor of foods whilst fruits were preserved with sugar, and cucumbers were pickled with the help of vinegar. Unlike the ancient times, the contemporary consumers can opt from a wide variety of food products that are available in different flavors, colors, with high nutritional values. Food ingredients are primarily sold to the producers of prepared food, beverage, dairy, bakery, meat and fish and confectionery that include large food manufacturing companies as well as medium-sized companies.
Global Nutrition Supplement Market Report: 2014 Edition
View Full Report at http://www.marketresearchreports.biz/analysis/198279
A dietary supplement, also termed as food supplement or nutrition supplement, is a concoction of several vitamins, minerals, fiber, fatty acids, amino acids and other trace elements, meant for supplementing the diet and supplying nutrients that may be absent in a person's diet or may not be consumed in sufficient quantities. Nutrition supplements can be consumed in form of pill, capsule, tablet, or liquid form. There are three primary nutrition supplement requirements: Lifestyle, Preventive and Proactive, and Clinical. Wellbeing, vitality, beauty and energy together compose lifestyle requirement; infant nutrition, age related, weight management form preventive and proactive requirement while clinical requirements are composed of medical food, nutrigenomics, etc. However, numerous supplements have active ingredients that impose strong biological effects in the body. The respective property could render them potentially hazardous in various situations and hurt or complicate one's health.
Downlaod Detail Report With Complete TOC at http://www.marketresearchreports.biz/sample/sample/198279
Dietary supplements have been broadly segmented into six product types: Vitamins, Herbs and Botanical, Sports Nutrition, Minerals, Meal Replacements and others. Each of the product categories has its own significance for the human body and deficiency of any these essential products can lead to diseases and disorders. Vitamins are organic substances vital for the body and are required for maintenance and proper functioning of every organ in the body. There are 60 minerals found in the body, 22 of which are considered essential for good health. Products falling under sports nutrition category include tablets, powders, nutrition bars and drinks formulated to enhance physical activity. Other products encompass glucosamine, melatonin, probiotics, docasahexanenoic acid (DHA), fish oils and shark cartilage, coenzyme Q10 (Co-Q10), amino acids and homeopathic remedies.
About Us
Marketresearchreports.biz is the most comprehensive collection of market research reports. Marketresearchreports.biz services are especially designed to save time and money of our clients. We are a one stop solution for all your research needs, our main offerings are syndicated research reports, custom research, subscription access and consulting services. We serve all sizes and types of companies spanning across various industries.
Browse Blog at http://businessmonitorinternational.wordpress.com/