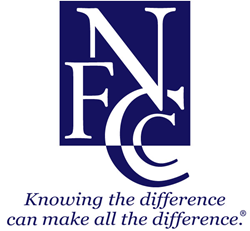 Admitting financial fears is the first step toward resolving them.
Washington, DC (PRWEB) October 28, 2014
Scary costumes and haunted houses can be fun one night of the year, but dealing with real-life financial fears on a daily basis is no treat. However, the National Foundation for Credit Counseling® Financial Literacy Survey revealed that 71% of respondents admit to having financial worries.
Sharing the top spot on the list are concerns about a lack of savings, equally divided between not enough savings for everyday emergencies (16%), and not enough money for retirement (16%).
Other top worries included the following:

Not surprisingly, fears related to either losing a job or not being able to find a good-paying job was second on the worry list (13%).
Worries associated with debt held the third spot (7%), and included concerns about not being able to pay credit card debt, student loan debt, a monthly vehicle payment or existing medical debt.
Four percent of respondents worry about not being able to afford health insurance. Four percent also have concerns about their credit score and access to credit.
Rounding out the list were fears that their personal financial situation is out of control, not being able to afford to send children to college, not having a good overall understanding of personal finance, losing a home to foreclosure and potentially having to file bankruptcy.
"Admitting financial fears is the first step toward resolving them," said Gail Cunningham, spokesperson for the NFCC. "The next step is taking action to resolve the problem. NFCC certified financial counselors have experience addressing financial fears and are well-equipped to help consumers find answers and solutions that replace their fears with financial peace of mind."
To be automatically connected to the NFCC member agency closest to you and schedule an appointment, dial (800) 388-2227, or go online to http://www.NFCC.org.
-30-
The National Foundation for Credit Counseling (NFCC), founded in 1951, is the nation's largest and longest serving national nonprofit financial counseling organization. The NFCC's mission is to promote the national agenda for financially responsible behavior, and build capacity for its members to deliver the highest-quality financial education and counseling services. NFCC members annually help millions of consumers through more than 600 ommunity-based offices nationwide. For free and affordable confidential advice through a reputable NFCC member, call (800) 388-2227, (en Español (800) 682-9832) or visit http://www.nfcc.org. Visit us on Facebook: http://www.facebook.com/NFCCDebtAdvice, on Twitter: twitter.com/NFCCDebtAdvice, on YouTube: http://www.YouTube.com/NFCC09 and our blog: http://financialeducation.nfcc.org/.