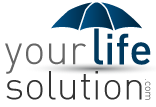 Chicago, IL (PRWEB) October 29, 2014
YourLifeSolution.com, a service which provide instant comparisons of life insurance products entirely online, is today publishing tips on how families can minimize funeral expenses. According to the service, some people buy life insurance far too late in life and only want coverage to cover funeral expenses, but in many cases this is not advantageous. "Life insurance being used primarily to fund funeral expenses is generally not an idea that has much benefit in most scenarios. Getting life insurance to fund a funeral is akin to getting a $10,000 mortgage. By time you factor in the costs of doing business, there really isn't much benefit to anyone involved", said Eric Smith, the founder of YourLifeSolution.com.
YourLifeSolution.com's Tips for Reducing Funeral Expenses

plan in advance
get cremated instead of paying for an unnecessary plot
donate your body to science instead
utilize retailers like Costco to buy coffins and other needed things if burial is absolutely what you want
YourLifeSolution.com invites all adults to view their own life insurance rates online within the site's homepage. Consumers can also get information by phone directly from Eric Smith by dialing 888.374.2764.