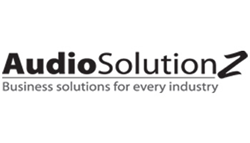 Travel Pay is a difficult policy for payroll to handle correctly. There are a lot of potential problems that payroll needs to resolve internally to avoid paying employees incorrectly and to avoid audits - Vicki Lambert, CPP
(PRWEB) October 29, 2014
An increasing number of employees need to travel for work-related concerns. Time spent during travel must be compensated to the employee in the form of travel pay. Likewise, employees are working from home or doing work on the road before and after the normal workday. It becomes important for employers to understand how to compensate employees for their travel time.
The U.S. Department of Labor has laid down specific rules and regulations to determine whether time spent in travel is compensable time. For instance, when an employee is given a special one day assignment in another city and returns home the same day, the time spent in traveling to and fro from the other city is considered to be work time. Likewise, an employee may have to travel overnight away from home. Travel away from home overnight is considered paid work time only when the time cuts across the employee's regular workday or if the employee travels by car and is the driver. Interestingly, this travel time is compensable if this overnight travel occurs during normal work hours on non-work days. There are many such factors and combinations to consider while calculating travel pay.
If the employee travels by air, bus, train, or as a passenger in an automobile, the travel time is paid only if it occurs during the employee's regular work hours. Under the Fair Labor Standards Act (FLSA), employers are not required to compensate employees for time spent in commuting from home to work or for any activities that take place before and after their principal activities at work. The Department of Labor (DOL) clarifies that traveling from home to work is not work time because it is an "incident of employment," and therefore not compensable.
Travel pay has thus become a major area of concern for employers and payroll departments. Renowned payroll expert Vicki M. Lambert, CPP, will be discussing the travel pay requirements under the Fair Labor Standards Act (FLSA) in her audio conference, "Travel Pay: Handling it correctly" on Tuesday, November 4, 2014.
The conference will touch upon important issues, such as:

Travel pay requirements – what you must pay for and why
Best practices for paying travel pay correctly
Payroll compliance and travel pay issues – keeping wage and hour claims at bay
What to do when handling federal and multiple state conflict issues
How travel pay affects overtime calculations
Travel pay differences for exempt and non-exempt employees
Special circumstances that may require travel payment
Taxation of travel reimbursements including auto allowances under IRS rules
For more information, visit http://www.audiosolutionz.com/hr-compliance-employment/handling-travel-pay.html
About AudioSolutionz
AudioSolutionz is the country's best source of business enhancing information which specializes in pithy and trending HR & Payroll topics which are currently important in the industry. With the help of an array of renowned experts in its panel, AudioSolutionz helps refresh the professional knowledge on various laws and updates on topics such as HR & payroll, hiring and firing, evaluation of performance etc. Enhance the skills to manage employees in a better way!
Sources:
1. http://www.dol.gov/whd/regs/compliance/whdfs22.pdf
2. http://insight.mrsc.org/2013/02/19/how-is-employee-travel-time-treated-under-the-fair-labor-standards-act/