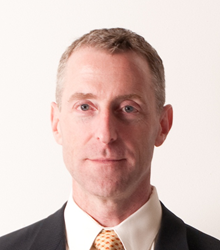 Drunk Drivers use Apple Pay for their legal expenses in Michigan.
Birmingham, MI (PRWEB) October 29, 2014
The Barone Defense Firm decided to accept Apple Pay because we wanted to make payment as easy as possible for its clients. "Our clients have enough on their minds. Credit card security is the last thing they want to think about" said Barone.
The only downside at this point is that Apple Pay does not incorporate all of the credit cards accepted by the Firm. Although the three major credit card companies are participating, including Visa, Master Card and American Express, this does not mean every such card can be used. Some issuing banks don't participate, and even those that do, like Chase, exclude certain cards. In Chase's case, their corporate cards cannot currently be used with Apple Pay. "If our client's credit card is not in Apple Pay, then they can always pay using the traditional method" said Barone
.
According to Barone "what we like best thing about Apple Pay in its current incarnation is that it's easy to use. Our clients can simply place their iPhone 6 near our reader, and it automatically syncs up. After that, they just enter the amount they wish to pay, and they're done."
"Our goal is to make the overall client experience the best it can be," said Barone. "That was our first thought when deciding to be an early adopter of this exciting new technology."
Barone Defense Firm is Michigan's largest law firm devoted exclusively to the defense of intoxicated drivers. No other cases are accepted, and the Firm's 6 lawyers are widely known as among the best in the Nation. Patrick Barone, the Firm's founding Partner, is the author of two books, including "Defending Drinking Drivers" (James Publishing), a highly respected and nationally circulated two volume legal treaties on the subject, and the Firm appears on virtually all "best of" lists, including U.S. News and World Reports Best Law Firms.
Contact Information:
Patrick Barone, Esq.
Barone Defense Firm
248.594.4554
http://www.yourMichiganDUILawyer.com