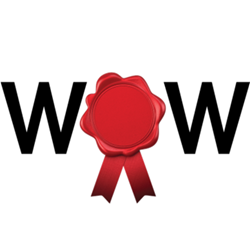 Montreal, Quebec (PRWEB) November 03, 2014
Leger, The Research Intelligence Group, will host a Breakfast Summit in Toronto Tuesday, November 25 to reveal the telling insights collected from its annual WOW Customer Experience Retail Monitor. The event will also serve as a platform to announce the "best of the best" customer experience retailers in Ontario.
Each year, the retail experts and analysts at Leger conduct a comprehensive study to showcase how consumers perceive the services and shopping experiences provided by Ontario-based retailers. The 2014 WOW Customer Experience Retail Monitor evaluates and measures the different customer behaviors that occur in-store versus shopping online. The final research includes more than 100 retail brands individually evaluated by 400 of their recent customers using 16 key dimensions of the customer experience, including product offering, customer service, store layout and silent selling.
"The intelligence that comes from the WOW study provides Ontario retailers with critical customer feedback data that can be utilized to improve the shopping experience," says Scott Cho, Vice President of Research at Leger, The Research Intelligence Group. "A positive and memorable customer experience is the best strategy retailers can implement to improve profitability and loyalty; and the first step is gaining a valuable understanding of what customers expect, feel and say about your brand."
In addition to the highly-anticipated survey results, the Breakfast Summit will feature a keynote address by Jacques Nantel. As one of the most highly-respected retail thought leaders and e-commerce specialists in Canada, Nantel will discuss The Wow Effect: It's No Longer What You Think It Is to showcase the evolution of shopper expectations and the steps retailers must take to maintain customer loyalty and satisfaction. Nantel is a marketing professor at HEC Montréal, authored five books, penned more than 200 professional articles and appears regularly on media outlets throughout Canada and Europe.
The 2014 WOW Customer Experience Retail Monitor & Breakfast Summit is complimentary for Ontario-based retailers. For more information or to register for the event, click here.
About Leger, The Research Intelligence Group
Established in 1986, Leger is the largest Canadian-owned market research firm and is one of the fastest growing market research companies in North America. Through a combination of organic and acquisition-based growth, Leger has become a truly global player. Leger has more than 600 employees including 150 marketing research professionals with offices in Canada (Montreal, Quebec, Toronto, Edmonton and Calgary), Philadelphia, Zurich and Switzerland. Leger provides a full suite of market research services from data collection to strategic consulting. Leger also owns and operates legerweb.com, the largest Internet panel in Canada with 400,000 active panelists and offers a full range of research services including concept testing, advertising efficiency, usage and attitudes, reputation, pricing, brand health, satisfaction, shopper behavior to customer experience management. For more information, visit http://www.leger360.com.