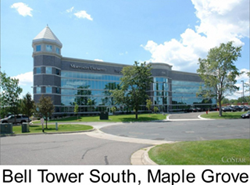 Arrow Companies will be part of a 30,000 square feet office building construction project in Otsego, MN set to begin spring of 2015
Maple Grove, MN (PRWEB) November 19, 2014
Arrow Companies, headquartered in Maple Grove Minneapolis, is a two-branched company covering nearly all aspects of the real estate industry in the Twin Cities Metro. Established over a decade ago, Arrow Companies is comprised of Arrow Real Estate Corporation and Arrow Contracting Inc., respectively.
Arrow Companies launched in the western part of the twin cities, starting small as a group of three people as a real estate and construction company. Arrow Real Estate Corp manages eleven properties with over eighty listings for lease and for sale. Roughly five years ago a residential realtor was added to the team and thus began the addition of other real estate services to Arrow Companies.
Arrow Real Estate Corp
September 5th, 2014 Arrow Real Estate closed the sale of twenty-one acres of land located in Maple Grove. The acreage owned by Raven Investments, purchased by Red Rock Commerce with the intent of developing a 313,000 square feet dual purpose office space warehouse building.
Another notable project closed by Arrow Companies, a commercial building purchase from First National Bank of Elk River in Becker, MN. The building sits on thirteen acres, the building itself is 6,483 square feet. The piece of property was purchased by CNC Cops, LLC for $375,000 on August 27th, 2014.
Additionally Arrow Real Estate Corporation represented the sale of an industrial sized 8,400 square feet multipurpose office, showroom, warehouse and industrial space in Becker, MN. The property was purchased for $327,500 by Absolute Sourcing, Inc.
Arrow Contracting Incorporated
Arrow Companies will be part of a 30,000 square feet office building construction project in Otsego, MN set to begin spring of 2015. It is to be the new Accurate Home Care corporate headquarters with a projected completion date of fall 2015.
Arrow Contracting Inc. has also been actively involved in the construction of a men's hair salon called 18/8 Fine Men's Salon, a retail space located in Maple Grove. The business will be located within Maple Grove's Arbor Lakes outdoor shopping mall and projected to open end of October, 2014.
Arrow Contracting also recently completed a tenant improvement project located at 7373 Kirkwood Court in Maple Grove for Movement Health Chiropractic.
Arrow Companies' main goal has been to become a well-known one-stop-shop for real estate and office space in Minneapolis, with a reputation for honesty, and hard working professionals. They recently rebranded themselves with a fresh new look, logo, and website. Future goals include optimizing a blog with upcoming projects, significantly expanding their commercial real estate team, and building on that spectrum of the business.