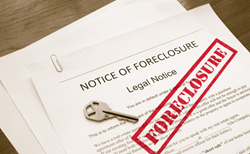 Chicago, IL (PRWEB) October 28, 2014
American Homeowner Preservation ("AHP") announced today it was able to keep a struggling homeowner in his Indiana home with a loan modification this month. The borrower responded to AHP's outreach efforts only after AHP initiated the foreclosure process six months ago. AHP purchases nonperforming mortgage pools at significant discounts in order to keep families in homes. Sometimes, when borrowers are unresponsive, AHP proceeds with foreclosure. Yet, in cases such as this Indiana homeowner, the company demonstrates a willingness to work with distressed borrowers even after starting foreclosure.
When AHP acquired Jim's loan in late 2013, he had not made a payment since 2011. AHP contacted Jim with several settlement options including a loan modification, discounted settlement option and deed in lieu of foreclosure. Despite AHP's efforts, Jim was unresponsive and foreclosure became the only option.
However, before AHP could commence the foreclosure process, its litigation department discovered a missing document. This prolonged the start of foreclosure until a lost allonge affidavit was produced. When the foreclosure process was set to proceed, AHP reached out to Jim again to advise him of his options. Jim remained unresponsive and the foreclosure moved forward.
Shortly after the foreclosure complaint was filed, a legal representative of Jim reached out to AHP and orchestrated a phone conference to discuss the case. In a show of good faith, AHP provided Jim and his legal representative with previous homeowner success stories to emphasize the company's social mission. Jim originally had the option to settle his more than three years of delinquent payments for just $2,000, but due to his delayed response and the foreclosure start, Jim had to also pay legal fees.
As it turned out, since AHP had acquired his mortgage, Jim received an inheritance after his mother passed. This allowed Jim to comfortably afford AHP's settlement offer, resume his monthly payments and stop the foreclosure.
In achieving outcomes such as this, AHP is playing a pivotal role in helping some homeowners recover from the housing crisis. "I started AHP in 2008 because millions were at risk of losing their homes," AHP Founder and CEO Jorge Newbery. "I am pleased that we have saved many, but disappointed that millions were unable to find help. Keeping families in their homes is imperative to stabilize communities."
American Homeowner Preservation is a socially responsible investment fund manager which empowers accredited investors to purchase equity in pools of distressed mortgages and earn returns of 9-12%. For further information or inquiries please visit https://ahpinvest.com or call 800-555-1055.