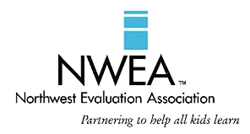 The selection of MAP represents an important change and a critical asset in our efforts as a district to capture high-quality information about student learning and to support effective teacher practice
Garland, TX (PRWEB) October 28, 2014
Northwest Evaluation Association™ (NWEA™) announced today that its Measures of Academic Progress® (MAP®) assessment has been selected by Garland Independent School District through a competitive bid process for testing of approximately 45,000 students in math and reading from kindergarten through high school.
Adopted as part of the district's five year strategic plan, which includes efforts to increase the quality of data and streamline the number of tests administered in the district, MAP will replace existing ISIP, STAR Math, ITBS and district benchmark assessments.
MAP is an interim assessment that provides immediate feedback to teachers about student learning by pinpointing where students are ready to advance and where they need help. As a computer adaptive assessment, MAP dynamically adjusts to each student's level of learning, regardless of grade level, and provides actionable data for teachers to make instructional adjustments as students are ready to learn.
"The selection of MAP represents an important change and a critical asset in our efforts as a district to capture high-quality information about student learning and to support effective teacher practice," said Dr. Bob Morrison, Superintendent.
Garland Independent School District is among the 100 largest in America and is the second largest in Dallas County, with 71 campuses and 58,000 students.
"NWEA is delighted to announce that Garland ISD has selected MAP," said Matt Chapman, president and CEO of NWEA. "Measuring student growth in the most efficient manner possible is what NWEA assessments are all about, and with research-backed and adaptive measures like MAP, educators can track each student's learning and engage students with content that supports their success in school and in life."
About Northwest Evaluation Association
Northwest Evaluation Association (NWEA) is a global not-for-profit educational services organization headquartered in Portland, Oregon. NWEA partners with educational organizations worldwide to provide computer-based assessment suites, professional development, and research services. Measures of Academic Progress (MAP) adaptive assessments from NWEA leverage more than 30 years of research into student growth that informs decision-making at every level, from classrooms to boardrooms. The NWEA research center, The Kingsbury Center, uses the Growth Research Database (GRDTM) to drive original research with universities, foundations, and policymakers. Learn more at NWEA.org.