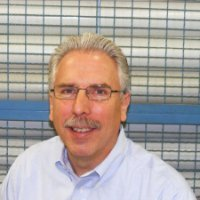 All of our sessions are about education.
Windsor, CT (PRWEB) October 30, 2014
Tsugami/Rem Sales, the exclusive North American importer of Precision Tsugami machine tools, announced today that it will host the Precision Machined Products Association's (PMPA) first East Coast Mini-Tech Conference at its Windsor, CT facility on November 12, 2014.
The conference targets precision machine shop workers in the northeast and will include six hours of training, including metal cutting technology, production risk assessment based on part drawing analysis, and an interactive machining demonstration. PMPA Industry Research and Technology Director Miles Free will also explain material certification terminology.
Free has almost 40 years of hands-on experience in manufacturing and quality and is widely recognized as an industry expert. In his PMPA blog, "Speaking of Precision," he notes that his favorite work is helping manufacturers discover and eliminate the root causes of their manufacturing problems.
"All of our sessions are about education," PMPA Technical Program Director Monte Guitar emphasized, citing the organization's desire to help manufacturers resolve operational challenges and remain competitive. "When you bring folks together they share knowledge and learn from each other."
The Mini-Tech Conference was designed to give people in the local area a taste of what happens at PMPA's National Technical Conference typically held in April, Guitar said.
Tsugami/Rem Sales will feature the B0206-II CNC Opposed Gang Tool Lathe during the interactive machining segment of the training. This high performance 6-Axis Swiss Turn features 25 tool positions and Y2 axis capability on the back tool post. Operators can simultaneously perform back milling and main spindle operations, greatly reducing cycle time.
The event is open to the public and participants can register to attend on the PMPA website at: http://www.pmpa.org. PMPA members can earn 0.6 PMPA CEU credits for participating.
The PMPA also plans to hold a west coast Mini-Tech Conference at the Sandvik Coromant Productivity Center in Anaheim, CA November 6-7.
About PMPA
The PMPA is an international trade association representing the interests of the precision machined products industry. While PMPA consists mainly of North America based manufacturers, its members also operate facilities in various industrial markets around the globe.
About Tsugami/Rem Sales
Tsugami/Rem Sales has been the exclusive North American importer of Precision Tsugami machine tools since 1978. A division of Morris Group, Inc. of Windsor, Connecticut, Rem Sales sells new Tsugami machine tools via national distribution channels and direct sales agents. The company also provides application engineering, service, and customer training.
About Morris Group, Inc.
Morris Group, Inc. whose history dates to 1941, is one of the largest machine tool distribution networks in North America. Based in Windsor, Connecticut, the family-owned and operated company has 14 business units in the United States.