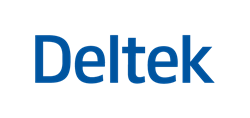 Deltek First will give us the edge we need to compete including delivering the accurate visibility into current and potential projects so we can better manage our business.
HERNDON, Va (PRWEB) October 30, 2014
Deltek, the leading global provider of enterprise software and information solutions for professional services firms and government contractors, announced that HBK Engineering, LLC (HBK) has selected Deltek First as the foundation for the firm's significant growth plans. A fundamental component of HBK's growth strategy is running its business on an integrated, project-based ERP system that can scale with its planned growth – without adding significant IT costs. Deltek First will provide the firm with more efficient automated business processes, including real-time access to information and direct time entries, while unifying HBK's financial processes – all in the cloud.
HBK provides its clients with Civil, Environmental, Electrical & Subsurface Utility Engineering Services, Construction Support and Permitting Services. The firm recognized it had outgrown its existing systems and that efficient, scalable processes were required to take its business to the next level. HBK looked to Deltek for a project-based ERP system that the firm could use as the foundation of its financial management processes, and provide the comprehensive financial data HBK needed to measure the performance of its business. In addition, HBK is using Deltek's CRM system to gain more accurate visibility into potential projects as the firm pursues and wins new business.
"Our previous systems were fine when we were a small shop starting out, but they became outdated as we grew," said Ron Kaminski, P.E., Chief Executive Officer, HBK Engineering, LLC. "As we looked at growing architecture and engineering firms, we saw that Deltek was prevalent in firms of all sizes and is both trusted and proven across thousands of A&E firms. Deltek First will give us the edge we need to compete including delivering the accurate visibility into current and potential projects so we can better manage our business. In addition to offering powerful ERP and CRM capabilities, Deltek First is delivered through the cloud, so we don't have to become IT experts to take advantage of the solution."
"We are thrilled to welcome HBK to our Deltek family," said Claus Thorsgaard, Deltek's Executive VP and General Manager – Professional Services. "Deltek First was designed specifically for organizations like HBK, firms that require visibility across the business and want to focus on optimizing their core processes instead of managing an IT infrastructure. HBK is growing quickly and Deltek is excited to be its partner going forward."
About HBK
HBK Engineering, LLC is a licensed, professional design firm with offices located in downtown Chicago and the Philadelphia suburb of Norristown, providing Civil, Electrical & Subsurface Utility Engineering Services, Construction Support Services, and Permitting. http://www.hbkengineering.com/
About Deltek
Deltek is the leading global provider of enterprise software and information solutions for professional services firms and government contractors. For decades, we have delivered actionable insight that empowers our customers to unlock their business potential. 18,000 organizations and 2 million users in over 80 countries around the world rely on Deltek to research and identify opportunities, win new business, optimize resources, streamline operations, and deliver more profitable projects. Deltek – Know more. Do more.® http://www.deltek.com
Follow us on Twitter @Deltek or fan us on Facebook at http://www.facebook.com/deltekinc