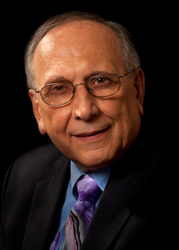 Steve was a dear friend and brother and he will be greatly missed by his 'Topricin family.'"
Rhinebeck, NY (PRWEB) October 28, 2014
Topical BioMedics, Inc., is sad to announce the sudden passing of its dear friend and a founding partner Stephen Daniel Duricko on Tuesday, October 21, at his residence in Red Hook, NY. He was 74 years old.
A longtime resident of Red Hook, NY, Mr. Duricko was born in Scranton, PA, the son of the late Stephen and Helen Duricko. He co-founded Topical BioMedics, Inc., makers of Topricin, Rhinebeck, NY, with partners Lou Paradise and Aurora Paradise in 1994, and served as the company vice president for 20 years.
Mr. Duricko was a standout West Scranton high school football star and athlete under the tutelage of legendary coach Sam Donato. He earned a football scholarship to the University of North Carolina, where he majored in engineering. After serving honorably in Divisional Intelligence G2 section of the U.S Army, he chose a career path that included 32 years of experience as production manager, buyer, sales manager, and director of marketing.
After managing the production and distribution of three manufacturing plants that produced clothing for a major men's ready-to-wear house, Mr. Duricko became assistant plant manager of a 500-employee production plant in Philadelphia that served the menswear/garment industry, where he assumed responsibility for production and quality control. He was then promoted to the corporate office in Manhattan, where he served as senior buyer of men's accessories for a national chain of 125 clothing stores and controlled an operating budget of over $8 million.
Mr. Duricko began his sales career in the mid 1970's in the employee benefits arena, where he specialized in health benefits and developing custom plans for medium-size corporations in NY and NJ. In 1986 Mr. Duricko was appointed director of marketing for Oxford Health Plans a start-up HMO at the time operating in the tri-state area, where he led the company to annual sales of $18M in its second year of operation. He has also provided independent marketing consulting to the managed health care industry.
Mr. Duricko's genuine concern for helping people has been paramount throughout his career," says Mr. Paradise. "As a valued partner, he brought his management expertise, integrity, and solid work ethic to Topical BioMedics, and his consistent efforts for over 20 years contributed materially to the success we have come to know with the Topricin brand. He was a dear friend and brother and he will be greatly missed by his 'Topricin family.'"
Mr. Duricko is survived by a daughter, Jennifer, and husband, Kenan, of Morristown, New Jersey; grandson Dylan and granddaughter Mia, sister Karen, and numerous cousins.
Services were held at St. John's Byzantine Catholic Church, Scranton. Memorial contributions in his name may be made to the donor's choice of charity.