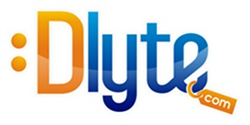 non-profit and for profit organizations alike will be able to use our "For-Not-A-Penny-More™" campaign framework to unlock revenue opportunities previously unavailable
Los Angeles, CA (PRWEB) October 28, 2014
DLYTE™ is offering its breakthrough "For-Not-A-Penny-More™" campaign (social media hash tag - #4napm) which is a 90-day fundraising effort for individuals, corporations and non-profit organizations seeking ways to benefit causes they routinely support during the Holiday Season. Additionally, the program can act as an evergreen fundraising effort running beyond the 90-day cycle throughout the entire year.
DLYTE™'s "For-Not-A-Penny-More™" campaign framework allows the non-profit organization to leverage a proprietary, customizable fundraising toolset which includes: DLYTE™ website features and custom landing page, email blasts, social media and embedded video. This is designed to encourage consumers and corporations seeking to benefit causes to direct their discretionary spending through DLYTE™'s brand partners, using their gift cards, to donate a meaningful percentage of the card's face value to the non-profit organization.
"We believe that non-profit and for profit organizations alike will be able to use our "For-Not-A-Penny-More™" campaign framework to unlock revenue opportunities previously unavailable," says DLYTE™ CEO Barry Shore. "Our goal is to become a fundraising organization's most consistent, perennial monthly source of donation revenue because through DLYTE™, every discretionary purchase made through our national brand partners creates added revenue for both the brand and the benefited charitable organization" said Shore.
DLYTE™'s Trusted Brands include, but are not limited to: 1-800-Flowers.Com, Inc., Amazon.com, Applebee's International, Inc., Albertson's, American Airlines, Barnes & Noble, Inc., Bass Pro Shops, Brookstone, Bubba Gump Shrimp Co., Cabela's Incorporated, Caribou Coffee, Chart House Restaurant, Champs Sports, Chili's, Crutchfield, Cvs Pharmacy, Domino's Pizza, Foot Locker Retail, Inc., Gander Mountain Sports, Gamestop, Gap, Gilt Groupe, Groupon, Inc., Golfsmith, Inc., Home Depot, iTunes, J. C. Penney Company, Inc., Kmart, L L Bean, Marshalls, Mccormick & Schmicks Seafood & Steaks, Morton's Steakhouse, Old Navy, Omaha Steaks, Overstock.Com, Inc., Overton's, Panera Bread Inc., Papa John's, Qvc, Rainforest Café, Red Robin Gourmet Burgers, Inc., Regal Cinemas, Staples, Inc., Sephora Usa, Inc., Sports Authority, Starbucks, Texas Roadhouse, TGI Fridays, The Gap, Tom Thumb, TJ Maxx, Walmart and Xbox. DLYTE™ brand partners are continuously being added to further expand consumer options and fundraising efforts.
About DLYTE™:
DLYTE™ Trusted Brands is an online company based in Los Angeles, California and specializes in gift card sales, awards and redemptions. DLYTE™ delivers on 3 enticing promises [SHOP.GIVE.WIN.] via a methodology entitled "The Gamification Of Loyalty™. DLYTE™ delivers on its promise: (1) Shop: Top brands consumers know and trust to their fingertips, saving time and making them money in the form of cash-backed redeemable points. (2) Give: Empowers individuals, groups and organizations to donate a meaningful percentage of each transaction to the cause or non-profit of their choice. (3) Win: DLYTE™ randomly award gifts and prizes to its community, just by being registered. Consumers and Brand Partners experience DLYTE's™ "wow" as consumers pay and receive full face value for gift cards and get more for their discretionary dollar. For more information visit http://www.DLYTE.com
Facebook: http://www.facebook.com/dlyteyourself
Twitter: http://www.twitter.com/DlyteYourself
###