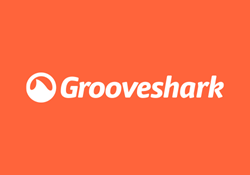 "We seek to create a new standard for streaming music just as Netflix has done for online TV viewers," said Sam Tarantino, Co-founder and CEO, Grooveshark
NEW YORK, NEW YORK (PRWEB) October 28, 2014
Grooveshark, the leading streaming audio platform for content creators, community, Broadcasters, and listeners today announced the launch of Grooveshark Presents™: a new fan-sourced live music initiative designed to promote the development of local artists and musicians. This effort will launch with projects showcasing regional artists in order to generate a model for larger scaled efforts. Grooveshark Presents represents Grooveshark's ongoing commitment to utilize and engage its worldwide community of 30 million music fans to find and develop the best talent in the world.
Grooveshark is about music discovery, personalization, and community. With Grooveshark Presents, the company is leveraging listening habits and engaged fans to extend its online platform into offline events. Grooveshark is committed to developing new strategies to create listener-driven experiences, and focused on connecting artists and fans in new ways. This new series of live, fan-sourced events has been created to engage the music fanaticism that only streaming creates with the community experience only a live concert can create.
"With Grooveshark Presents we are removing the significant risks promoters take in booking talent, simply by combining the intelligence gathered from our streaming platform with our unique ability to communicate with our listeners. Live events are in our DNA, as our heavily millennial listener base consumes music online, but spends on music offline. This is a significant step in how Grooveshark organically bridges artists and fans with technology," said Sam Tarantino, Grooveshark's CEO and Co-founder.
Grooveshark Presents launches on November 10th in Gainesville, Florida, and will showcase Chicago-based electro chill artist Autograf, with support from San Francisco's Happy Accidents and Gainesville's Bells & Robes. With nearly seven million planned social media impressions within the first hour of the announcement, this represents the first time Grooveshark is utilizing its global community of 30 million music fans and their human-curated Broadcasts to power a fan-sourced event.
"We want to continue to organically foster a human-curated, rich way for listeners to discover music. Our mission with Grooveshark remains: to empower artists and fans around the world through technology," said Jason Blate, Grooveshark's VP of Events and Promotions.
About Grooveshark
Grooveshark, founded in 2006, is the leading streaming audio platform for content creators, community, Broadcasters, and listeners. As one of the largest internationally available streaming platforms with nearly 30 million monthly active users, the platform enables content owners to instantly publish and market their music to a worldwide audience of millions. Grooveshark's Broadcast platform powers the largest community of tastemakers and curators who have garnered nearly one billion plays within the first year by connecting young listeners with artists. The company is fundamentally changing the way audio content is discovered, virally marketed, and monetized. For more information about Grooveshark, please visit http://www.grooveshark.com