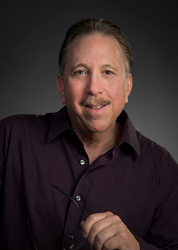 As consumer culture and the internet become increasingly intertwined, it is no surprise that public awareness and usage of physician review sites are on the rise.
Santa Rosa, CA (PRWEB) October 29, 2014
A recent study published in the Journal of the American Medical Association (JAMA) which illustrates the upward trend of online reviews shaping consumer impressions of doctors in selecting healthcare providers backs up the findings of JB Communication online profile services. For over five years now, JB Communications and MediWebPR, affiliated medical marketing companies in Northern California, have actively helped health care professionals stay ahead of the game when it comes to maintaining positive online physician reviews on websites such as Healthgrades, Vitals, and UCompareHealthCare. Whether health care providers benefit from a positive online image or lose business due to a poor online reputation, one thing is clear—easily accessible online consumer feedback about doctors is becoming more important to comsumers every day.
Taking steps to manage online image is now proving to be a valuable tool for healthcare professionals when it comes to attracting patients, while simultaneously limiting those deterred by disparaging reviews. In a nationally representative sample of the U.S. population, 65% of the respondents surveyed in the JAMA study reported being aware of online physician ratings.
The JAMA study compares these results with similar studies conducted in the U.S., London and Germany between 2008 and 2012 and finds a significant increase in today's awareness and usage of these sites. In 2008, according to the JAMA study, approximately 15% of the U.S. population was aware of physician review sites, and less than 10% used them. In 2014, public awareness is over four times as high (65%) and usage has more than doubled (23%). The JAMA study also cites a past analysis of a physician review site that showed a dramatic increase in the number of physicians listed and number of reviews per physician between 2005 and 2010.
Judging by how mainstream consumer reviews in the service industry have become, it is no surprise that physician review sites are increasing in popularity. Just as a movie star's success can be significantly mitigated by critics' harsh reviews of a new movie, physicians are now at the mercy of internet users. Health care providers are understandably frustrated by this trend, as the personal nature of the provider-patient relationship can lead to what seem like personal attacks in online comments. Additionally, on many sites reviewers can hide behind the wall of anonymity when they leave their reviews. Physicians are at a loss to defend themselves or to explain the context of a negative patient experience shared indefinitely online for anyone to see.
Health care providers also worry about the strength of one negative review. According to the JAMA study, only about 5% of people who reference physician review websites will actually take the time to leave a review for their physician or provider. This works both for and against providers—just as one negative review has the potential to skew an overall rating unfavorably, one positive review can soften the voice of a negative reviewer.
Fortunately, steps can be taken to not only mitigate the loss of business that can occur due to negative reviews, but also to turn a negative online image into a positive one. For their clients in Northern California, JB Communications and MediWebPR have found that overall provider ratings tend to increase as more patients leave reviews. Data from the JAMA study provides support for this positive correlation, as it shows that of the respondents who reported leaving reviews for their physicians, about 54% reported leaving positive reviews, about 29% reported leaving neutral reviews, and only 19% reported leaving negative reviews.
Based on their own findings, as a part of their image management programs, JB Communications and MediWebPR have taken action to increase the number of reviews left for clients on online physician review sites. Within their clients' websites, for example, JB Communications and MediWebPR have installed pages that link users to their providers' profiles on third part physician review websites. Also, clients are provided with small "patient satisfaction cards" that explain how to leave a review on various physician review websites. JB Communications and MediWebPR provide in -service training for their clients' staffs to instruct them how to professionally approach patients to encourage satisfied patients to leave positive reviews.
Physician review websites, like all systems that rely on simple metrics to judge products or people, can never define a provider's ability in great detail or perfect accuracy. It is convenient for consumers to look up reviews for a new restaurant and, after finding the restaurant's score to be less than favorable, to decide against eating there. When a prospective patient looks up a doctor and finds that he or she is rated at two out of five stars the patient may decide to look elsewhere for care. Obviously, selecting a doctor has heavier consequences than selecting a place to dine, so patients should want to conduct further research when searching for a new doctor. Additionally, customer service and bedside manner are perhaps the most important factors in determining consumer experience, but customer service in a restaurant should matter more than bedside manner in a health care setting.
JB Communications and MediWebPR is now finding that highlighting clients' professional credentials and achievements online (in places other than physician review websites, such as social media, blogs, and press releases) is another effective way to shape online reputation. It is not uncommon for clients with poor reviews on physician review sites to be leaders in their respective fields. In these cases, the poor ratings are often due to a lack of volume of posted reviews as opposed to an actual poor performance from the physician. JB Communications and MediWebPR release detailed online articles that acknowledge their clients' greatest strengths and specialties, portraying these physicians as the industry experts that they are. Once released, these articles frequently come up in the first page of search results above various physician review websites, providing a first impression that may thwart the reliability of a disparaging reviewer.
As consumer culture and the internet become increasingly intertwined, it is no surprise that public awareness and usage of physician review sites are on the rise. While these websites do have the potential to deter patients from visiting a certain doctor or practice, health care providers need not lose sleep over a few unfavorable online reviews. With the proper information and a smart online public relations protocol, online reputation can become a medical practice's biggest competitive advantage. To learn more about JB Communications and MediWebPR image management programs, visit [http://mediwebpr.com/our-services/online-reputation-management/
Hanauer, David A., Zheng, Kai, Singer, Dianne C., Gebremariam, Achamyeleh, Davis, Matthew M., Public Awareness, Perception, and Use of Online Physician Rating Sites. http://jama.jamanetwork.com/article.aspx?articleid=1829975. Accessed October 23, 2014.