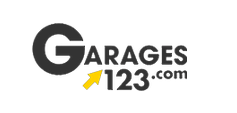 USA (PRWEB) October 29, 2014
Solidifying their position as a leading provider of NewAge Garage Solutions, Garages123.com is now offering a wide variety of garage floor covering at reasonable prices. The company houses some of the finest garage floor coverings from the manufacturer, NewAge Products, Inc., that are both elegant and functional. The company designs garage flooring that is unique, yet fashionable. Their Rhino Linings Epoxy Flooring is tan-colored, which is excellent for garage floor covering and offers an appealing look and feel onlookers will surely gawk at. This not only adds beauty to the floors, but also adds a protective shield over concrete flooring. It protects the floor against wear and tear, oil stains, gasoline, scuffs and much more. Rhino linings are excellent for garages, mudrooms, basements, workout rooms, breezeways and much more. This floor covering looks even more incredible when it is paired with the NewAge Professional Series Cabinetry offered at Garages123.com. Most garage covering products have a warranty period of six (6) months.
In addition to the garage floor coating, Garages123.com also offers garage cabinetry, wall organizers, shelving storage, garage kits, tool chests, ceilings, and many more. But the website does not just offer products from any brands – it only offers one brand, NewAge, because the team behind the website believes that only the best should be offered to consumers on this site.
Talking more about their products, one of their representatives stated, "Introducing the power of performance garage storage at the most competitive prices! Garages123.com offers only the best products with an aim to help homeowners organize and store their valuables. Our NewAge garage cabinets help you fill the valuable space in your home and help to add value to your home when it comes time to sell. By using the latest technology, our line of products will leave you amazed. Our NewAge garage organization products possess top-notch quality and are offered at affordable prices. Select from the range of our featured products, including the Pro Series Locker Cabinet, Set Taupe, Diamond Plate Pro, and many more."
About Garages123.com
Garages123.com was created with one goal in mind: to help homeowners everywhere reclaim their garage as a livable and valuable space in their home, using the latest in attractive, affordable, top-of-the-line garage storage and organization products. Garages123.com was born when it was realized that there was a need for garage storage solutions that combined easy-to-install high quality products, and professional design at an affordable price. Their customers have the option to purchase storage products directly online, and utilize their FREE design services by the experts.
For more information, please visit http://www.garages123.com